Protiviti
Type of Work: Community Outreach Initiative Client: Various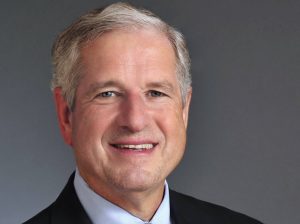 In an effort to help fight world hunger, Protiviti launched its i on Hunger initiative in 2014, with the goal of providing one million meals through meal-related activities in which its employees volunteer to help. Thanks to the overwhelming support of its employees, i on Hunger surpassed its original goal of one million meals in June of 2015. However, Protiviti's employees made it clear they didn't want to stop there.
Instead, adopting the mantra of "Hunger doesn't stop and neither do we," the firm intensified its efforts in 2016 and 2017, setting ambitious goals.
Cumulatively since the initial launch and as of July 2017, Protiviti has provided 4.5 million meals through 321 events in 29 U.S. cities and 29 international locations. The program has supported 103 non-profit organizations, several of them continuously since 2014. In addition, 229 Protiviti client companies have volunteered alongside Protiviti employees at i on Hunger events.
Dan O'Keefe, Senior Managing Director, Protiviti says the firm's values, as expressed by its promises to its people and clients, include giving back to communities through volunteerism and in doing so, building deep relationships. The ioH program accomplishes both these goals and also creates exceptional experiences for all who participate, he says.
"We focused on food as we believe that nourishing bodies is the first critical step in providing a pathway for bright minds and enriched lives," O'Keefe says. "This universally held belief is highly relevant to our global work force and is reinforced by the United Nations' goal of ending world hunger by 2030. Our employees, from our CEO through to our interns, and many of our clients, have demonstrated a passion for the cause."
One of the additional, unexpected benefits of the ioH program, O'Keefe says, is that clients have adopted similar programs in their companies. "Overall, our clients' excitement and enthusiasm reinvigorates us in our fight against hunger," he says. "Together, we will continue the fight against world hunger."
Meanwhile, the firm's employees have frequently cited the ioH program as contributing to their pride in working for Protiviti, O'Keefe says.
A recent independent survey found that 95 percent of Protiviti employees feel good about the way Protiviti enables them to contribute to the community. "We see this in the camaraderie that is shown during every ioH event," O'Keefe says. "At all levels of the firm, our people work together to make the event successful and share the feeling of achievement every time another milestone is accomplished."
Q&A: How does the work align with Protiviti's overall mission?
O'Keefe: "Protiviti's mission is to 'Team with clients to protect and enhance enterprise value by identifying, anticipating and solving critical business problems.' We welcome the opportunity to apply the same principles to social issues that impact our communities. Now that our clients are also participating in the ioH program alongside us, we can work together to solve problems, share values and create memories, just as we do in client projects."