L.E.K. Consulting
Type of Work: Pro Bono Client: The Michael J. Fox Foundation for Parkinson's Research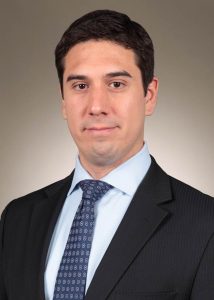 The Michael J. Fox Foundation (MJFF) is the world's largest nonprofit funder of Parkinson's research and is dedicated to accelerating a cure for Parkinson's disease and improved therapies for those living with the condition. MJFF aimed to better understand the potential of wearable and mobile technology integration in R&D efforts and engaged L.E.K. Consulting on a Pro Bono basis to execute this engagement.
L.E.K. performed a detailed assessment and the result was the development of an evergreen tool to evaluate and prioritize mobile technologies and a framework to inform current funding efforts for 2017 and beyond, enabling MJFF to help steer the clinical research market for PD through clinical trial design and use of wearable and mobile technologies. "Working with L.E.K., MJFF came to better understand how wearable biosensors and mobile technologies can inform research funding priorities surrounding Parkinson's disease," says Joe Johnson, Managing Director and New York Office Head for L.E.K. Consulting.
Johnson says over the course of eight weeks, L.E.K.'s work focused on three primary components of the MJFF initiative: Assess the current landscape of mobile technologies in order to better understand their evolution and their use cases; Develop a reliable perspective on various technology options; and, Create an Investigative questionnaire to help MJFF objectively evaluate future wearable devices/and mobile technologies as they come to market.
"As a multinational organization serving companies all around the world, L.E.K. recognizes the impact we can have by developing and investing in local communities, Johnson says. "By supporting organizations such as MJFF, we can contribute to the important goals of developing a cure for Parkinson's disease and improving therapies for those living with the condition today."
Johnson says L.E.K. employees enjoy working on pro bono assignments, and the project with MJFF was no exception. Parkinson's disease affects one million Americans and five million people worldwide. "Not only did the project team find deep satisfaction in working on a project that had the impact to drive meaningful social impact for so many, but they also appreciated the close collaboration with the client and the intellectual challenge of characterizing an emerging space," Johnson says. "In the end, the team took great pride in helping MJFF refine its mobile technology portfolio strategy."
As far as the recognition and award, Johnson says the firm is grateful for its recognition of L.E.K.'s pro bono work with The Michael J. Fox Foundation for Parkinson's Research. "We are honored to witness the positive impact our work has had on MJFF as its revitalized mobile technology investment strategy unfolds," he says.
Q&A: How does the work align with the firm's overall mission?
Johnson: "L.E.K.'s pro bono work with MJFF aligns with our overall social responsibility program, which encompasses a wide range of activities, from our global carbon-neutral policy to pro bono consulting and volunteer support for charitable organizations. Our MJFF initiative also complements our overall goal of helping business leaders make informed decisions that produce practical, high-impact results."