Jabian
Type of Work: Pro Bono Client: Habitat for Humanity Charlotte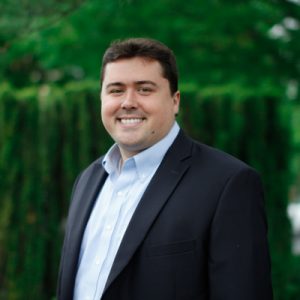 Habitat for Humanity of Charlotte has a vision of a world where everyone has a decent place to live. As one of the largest Habitat Affiliates, Habitat Charlotte was experiencing inefficiencies with their current paper-based Accounts Payable process. So, it turned to Jabian's Charlotte office, which teamed with Apparo, a nonprofit organization that empowers nonprofits through technology that enhances their missions, to conduct a Business Process Improvement project.
The scope of the project entailed visually documenting the current accounts payable processes, defining future state recommendations, and developing a prioritized roadmap for the next one to three years that included quick wins and longer-term initiatives to enable the selection of a new a tool to automate the process.
Near-term recommendations have already resulted in savings of 250 staff hours a year and the output of this project was used to request and obtain budget for a new Accounts Payable tool that will continue to improve their processes and support growth that they have been experiencing, says Jacob Horr, a Manager at Jabian.
"By using a structured approach to document Habitat Charlotte's current processes, we visually depict the end-to-end activities their employees do every day," Horr says. "While Habitat knew the process was inefficient, it wasn't until they were able to see the process on a single page and talk through each step that we could identify where the biggest pain points and inefficiencies were."
Jabian helped Habitat look further than challenges with the tool, but also areas where communication and process required improvement. "Getting the right people in the room was critical to developing a roadmap that was actionable and addressed the actual challenges," he says. "It wasn't until we collaboratively developed the end-to-end process that they fully understood how each person was impacted by the existing process."
The Pro-Bono Value of the project: Jabian volunteered 100 hours and delivered a solution with a market value of some $20,000. Meanwhile, this September, Jabian will continue its relationship with Habitat Charlotte, as it tackles the next phase of the project.
"Leadership at Jabian is guided by the principal that if Jabian were to leave one of its cities tomorrow, that the entire community would feel the impact," Horr says. "They are committed to supporting and empowering their practitioners, like myself, to follow their professional and personal passions to make a difference in our communities."
Community service is a pillar of the Jabian mission. So much so that Jabian created their own employee-led 501(c)(3) charitable foundation called Jabian Cares. "It supports our belief that the better we do as a firm, the better we can do building and supporting our local communities," Horr says.
Q&A: What does winning a Social & Community Investment award mean to you, your firm and your employees?
Horr: "Winning this award affirms the importance of giving back to your community. This is our community where we live and work and we want to do what we can to support it as much as possible. We hope to inspire other organizations to do the same."