CapTech
Type of Work: Pro Bono Client: Center for Prevention Services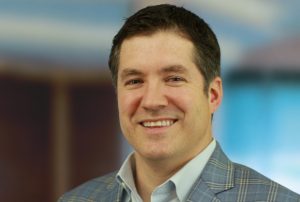 CapTech and two Charlotte nonprofits, Apparo and the Center for Prevention Services, worked together to create an interactive mobile application to prevent youth from using drugs and alcohol. Through a unique partnership, the three companies launched a first-of-its-kind mobile application called 'Lead the Way' that will engage and educate young people about substance abuse.
Center for Prevention Services (CPS) has a curriculum based program called Learn to Lead (L2L) that focuses on substance abuse prevention at a critical developmental stage in children's lives. There were no substance abuse prevention apps available on the smartphone markets, says Errol Restelli, Principal with CapTech.
A team of CapTech consultants met with a middle-school class that had gone through L2L to develop ideas for the app. CapTechers then invested more than 730 hours in the user experience, design, development, and architecture of the CPS Lead the Way application which includes two games: Coat of Arms and This or That: Find Your Future.
"The goal of the project was to develop a mobile application for L2L filling an existing gap while also creating a fun tool for youth that increases their knowledge and abilities to resist drugs," Restelli says. "The mobile app consists of activities that incorporate the underlying goals of L2L and will consist of a suite of fun activities."
CapTech has a strong commitment to supporting the local communities where its employees live and work, Restelli says. "We believe in supporting charities that make a difference. From our start, we have invested in programs that improve educational systems, promote healthy lifestyles, enable entrepreneurial initiatives, and develop solutions that heal people in need."
Restelli says the firm looks for opportunities across its markets to align skills and resources with volunteerism and pro bono work that will make an impact on the community or the charitable organizations it supports.
"CapTech has a unique opportunity to leverage the expertise of our creative and technical talent to help non-profits address their business challenges.," Restelli says. "Our core value of servant leadership translates to empowering others by putting their needs first."
As far as winning a Social & Community Investment award, Restelli says there is excitement for the team in knowing they were using their talents to make an impact on their community. 'Lead the Way' is mobile tool that will help build a child's character, give them confidence, and enhance their decision making. "CapTech is honored to be the technology developers behind this important project," Restelli says. "We believe technology can be an efficient and effective tool to prevent drug and alcohol abuse among the younger generation and we are excited to lead the way."
Q&A: How would you characterize the employees' overall reaction to the project?
Restelli: "Our CapTechers have been honored to drive the technology behind this important project. Our teams were able to connect with the young people who will use the tool during research and development, and experience first-hand how the technology they were developing can make a difference."