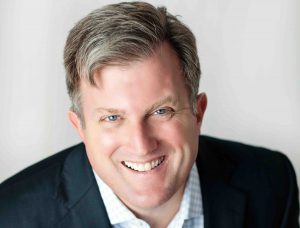 1. Navigate
Headquarters: Wayne, Pa. Billable Consultants: 60 Client Industries Served: Healthcare, Life Sciences, Energy & Utilities, Media, Manufacturing & DIstribution Consulting Service Lines: Strategy, Operations Management, HR, IT
Three years and running for Wayne, Pa.-based Navigate. And the firm continues to outpace its competition, impressively finishing either first or second in five of the six categories the survey measures.
"We are very proud to be named one of Consulting's Best Small Firms to Work For, for this third consecutive year," says Robert Kathol, Founder/CEO, Navigate. "It brings our company and our team deserved recognition for what they have built here at Navigate."
Internally, Kathol says the firm knows it has something special in how it collaborates, respects and values each other according to the firm's shared Core Values. "We carefully hire skilled professionals who will contribute to and benefit from our company culture, and this, in turn, leads to better results for our clients," he says. "This recognition gives us credibility, both with clients and potential employees, that we are building a different type of firm."
Kathol says a few initiatives stand out in his mind that might have led to the firm's No. 1 overall ranking. First, Navigate undertook a firm-wide project with an external consultant to more clearly define its forward-looking People Strategy. "It was important to us to continue to strengthen something that was already pretty strong—based on both internal and external feedback and measurement," Kathol says. "In addition, we restructured our incentive compensation program to include recognition for how our employees spend their non-billable time."
Finally, through the firm's Business Building Teams, everyone shares responsibility for growing the business beyond supporting clients. Team members from all levels, including leadership, work together for the future of the firm.
And Kathol says every one of Navigate's employees will help determine where it places its bets.
"We've realized that to maintain our impressive growth, we must grow in a more focused way, whether that means evolving our service offerings, expanding the industries we serve, or adding to the specific functional business units that we support for our clients," Kathol says. "We are extremely proud of and energized by our existing and growing roster of clients."
Kathol says the largest companies in its region have trusted Navigate with many of their key strategic initiatives, "and we don't take that lightly. The ongoing opportunity remains to offer clients a different type of consulting experience—this will evolve as we go forward but the principle remains central to our strategy."
The Navigate team is energized to be part of a growing company that's evolving its solutions to meet the current business landscape, where consultants are given greater opportunities to develop their own ideas and interact directly with leadership as well as with client executives.
"My favorite thing is when we're all together as an entire firm and I sit back and watch how much everyone genuinely enjoys and cares for one another," he says. "I think that's pretty special."
Q&A: What is unique about your firm?
Kathol: "At Navigate, we take the time to hire not only the most skilled consultants to match the needs of our clients but also individuals who share our Core Values and demonstrate the spirit of respect and collaboration that is the foundation of our company culture. We all value our respective knowledge and abilities and pool our strengths to benefit our clients."