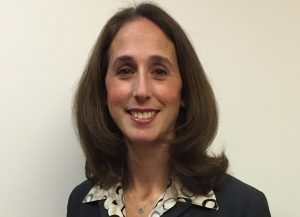 6. Marakon
Headquarters: New York Billable Consultants: 65 Client Industries Served: Consumer Health and Wellness, Financial Services, Industrial Products / Services, Energy Consulting Service Lines: Strategy
Lauren Yarbrough, Vice President of Marakon, says there is a collective sense of pride and accomplishment that comes with being recognized as one of the Best Small Firms to Work For. Several years ago, Fortune referred to Marakon as "the best kept secret in consulting." Well, Consulting magazine just can't keep a secret.
"With this honor, the secret is out and allows a wider circle of future clients and employees to learn more about our boutique strategy firm, says Yarbrough. "It helps validate what all of our employees already feel about Marakon, our work, and our culture."
It's been six years since the New York-based strategy firm has made an appearance as one of Consulting magazine's Best Small Firms to Work For. "Morale is high as our demand pipeline and the nature of our client relationships continue to be strong in 2017," Yarbrough says. "Not only do we have well-established C-suite relationships—a testament to the value we provide our clients—but also, in nearly every case, we are working on the most pressing strategic issues that will shape how these organizations deliver value to customers and shareholders today and in the future."
The work Marakon does is highly motivating and rewarding across all consulting levels, and she says 2017 has been an exciting year for Marakon with interesting engagements across all the core areas of focus. And 2018 figures to be more of the same.
But all of that momentum is not possible without the people in place to execute. That's the reason Yarbrough says talent acquisition is the firm's top priority over the next 12 months. "With high utilization and a strong demand pipeline, we are in the market for top talent across a range of levels to augment our team," she says.
As a result, Marakon is casting a wider net and expanding its sourcing model, which has historically been highly campus-based, to include other candidates from Masters and PhD programs, lateral hires from other consulting firms looking to focus on strategy work and tenured industry hires, particularly those with expertise in our industry verticals and with experiences that span both consulting and industry.
And those hires will be doing some of the most important and impactful work the profession has to offer—value transformation. "We have been partnering with CEOs and their leadership teams on their most pressing strategic issues for the past 40 years," Yarbrough says. "For a firm of our size, we have an impressive list of CEOs with whom we have privileged access and who look to us for advice and guidance to drive meaningful impact on long-term performance."
Q&A: Were there any specific programs that you think contributed to being a Best Small Firm to Work For?
Yarbrough: "Overall, it is less about specific programs, and more about how we work on a day-to-day basis. Our small teams, and flat structure, allow for significant learning and development across all levels. We are innovative and entrepreneurial in our approaches, always looking for a better mousetrap in light of changing access to data and incorporating new analytical methods. We have many initiatives such as annual global trainings and regional practice-sharing meetings to foster learning, development, and connectivity. Those are important elements of our culture, but just a subset of what makes Marakon one of the Best Small Firms to Work For."