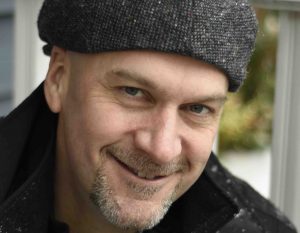 15. Kenway Consulting
Headquarters: Chicago Billable Consultants: 45 Client Industries Served: Healthcare, Financial Services, Retail, Telecommunications, Energy, Professional Services, Non-Profit Consulting Service Lines: Strategy, IT
Kenway Consulting is a Chicago-based management and technology consulting firm whose entire reason for existence is to help companies and its employees, says Brian King, CEO and Founder of Kenway Consulting. Founded in 2004 on the principles of being good and being truthful, Kenway believes that the means to success are actually more important than success itself. It's a winning formula as the firm is making its debut as one of the Best Small Firms to Work For.
"It's a source of validation that why we do things the way we do them results in outcomes like this," King says. "We don't seek accolades, but it's nice to be recognized for doing things the right way."
A few years back, Kenway had a SWOT performed and learned that its employees were seeking greater insight into where the firm was heading. "As a result, we initiated the creation of the Kenway 20/20, a vision for where we would be in 2020," King says.
"Rather than having the CEO or Leadership create it, we passed the baton to all employees of Kenway, who wrote an inspiring narrative describing a day in the life of a Kenway employee in 2020. We have stayed grounded to that vision, and have stewarded our decisions against it. That vision has been overwhelmingly impactful for our employees, and I have no doubt contributed to the positive feedback we received in the survey."
King says Kenway has reached a size that now warrants greater specialization in its internal operations. Additionally, the firm has some emerging leaders that deserve to be recognized accordingly. "Our top priority is to create a new leadership structure that appropriately rewards deserving parties, and positions us to lead a growing organization to scale," King says.
Kenway's relentless focus on means, and its relative disinterest in outcomes, is a clear differentiator, King says. "While many firms set revenue targets, we never will. We believe revenue is an outcome, and believe firmly that if we execute our means of doing what is right each and every day, good outcomes will result."
On the survey, Kenway excelled in the areas of Culture and Work/Life Balance. King likes to say that he started the company for which he always wanted to work. "Thirteen years later, I still live by that goal—to run the company for which I always wanted to work."
That company respects the individual work-load wishes of each employee. Some employees would prefer to work 50 hours per week; some would prefer to work 42. Some would prefer to have six weeks of vacation. Some, three. "We treat each person uniquely, and allow them to choose and communicate their ideal workload," King says. "And we honor those wishes, and compensate them fairly based on both the quality and the quantity of their work."
Q&A: How would you describe morale at your firm?
King: "We lead our conversations with our 'why,' to help and be helped. By doing so, we create a level-less conversation in which each person, including the most junior, provides help; and the most senior person seeks help. Thus, we feel a "we are in this together" culture that breeds great morale."