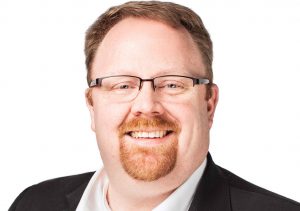 8. Collective Insights
Headquarters: Atlanta Billable Consultants: 35 Client Industries Served: Consumer Products, Communications, Public Service, Healthcare Consulting Service Lines: IT, Strategy, Operations Management
With nearly 40 years of consulting experience between Matt Evans and Seth Ryan, both Partners at Collective Insights, the two have learned a few things about the industry and are hopeful they can use that knowledge to build a lasting consultancy.
"We've learned that focusing on your client's success before your own is paramount to your longevity, and to consistently look for ways to encourage your team to grow both personally and professionally," Evans says.
"We believe in building a sense of ownership in the company by allowing our team to own pieces of the operation. On top of all of that, we believe that we owe our community a debt of gratitude in our success and we need to do all we can to support it. If we get those four things right, we will put ourselves in a good position to thrive for years to come."
While the future looks bright, the present doesn't look too bad either as the firm makes it debut in the No. 8 position on the Best Small Firms to Work For list.
Collective Insights is a relatively new firm and Ryan says he is constantly evaluating whether the firm is staying true to our values. "We think we're building something special, but you just never know," Ryan says.
"This is validation that we're doing something right, and a little extra motivation to keep up the momentum. Our employees have made us what we are though, and we've been lucky to find a lot of great people. Hopefully, they all feel a sense of pride in being part of it, and confidence in their decision to join us."
That focus on people doesn't stop there. As a matter of fact, if you ask Evans what he's looking forward to in the year ahead, he says: "We're excited about watching our people grow. We haven't been on this journey for very long, and to see the quality of consultants that we've been able to attract, to have been able to provide them with an opportunity to do extremely meaningful work, and to watch them grow as a result has been very fulfilling."
To that end, Ryan says he is focused on making sure Collective Insights continues to provide great opportunities for its consultants.
"We've had some exciting work on our plates over the past few years that has given our employees some great opportunities," Ryan says. "We want to keep providing those opportunities. Diversification of our client base would go a long way in opening more opportunities, so we've put a lot of focus on that."
Q&A: How would you describe morale at your firm?
Evans: "Morale is extremely high, and we're beyond hopeful as we continue to grow our business. Our team works hard for our clients, and we feel a sense of pride when we bring home a project. In addition, we just moved into a new home in Atlanta. The energy in the building on the first day in our new space was palpable. The new space had a lot to do with that. It was exciting. A new home was a great testament to the growth of the company. More than anything though, it was a comfortable space for us all to spend some time together. We've been fortunate to find a bright group of people that enjoy working with each other. We're building a real family, and you could really feel it that day."