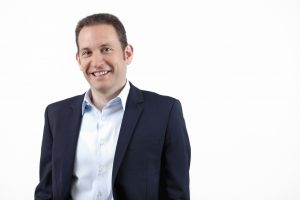 10. Acquis Consulting Group
Headquarters: New York Billable Consultants: 85 Client Industries Served: Biotech, Pharmaceutical, Communications and Media, Energy, Financial Services, Healthcare, High Tech, Manufacturing, Packaged Goods, Non-Profit, Real Estate, Retail, Utilities Consulting Service Lines: Strategy, Operations Management, IT
The hits just keep on coming for New York-based Acquis Consulting Group as the firm is back for another year on Consulting's Best Small Firms to Work For list. Perhaps it's the "People first" mantra that keeps the focus where it needs to be, and keeps the accolades front and center.
"We know we have something special at Acquis, and this helps reinforce this belief and keep the positive momentum," says David Kaufman, CEO. "People first can only happen in a positive, supportive, collaborative environment, and while our focus is to make each person's personal journey positive, being one of the Best Small Firms to Work For acts as validation within our organization."
And that "People first" culture carries over to the clients, as well, Kaufman says. "Our clients not only have the opportunity to work with some of the brightest consultants in the industry, but they are working with people who want to be there, who love what they are doing, and who benefit from the colleagues who surround them," he says. "The efficiencies realized by a happy, engaged, collaborative team are immeasurable."
Kaufman says the firm has a few big priorities for the next year, including pursuing the development of new service lines, including launching new proprietary tools and frameworks, and investing in businesses that are adjacent to Acquis in mutually beneficial ways—efforts that are all led and managed by Acquis team members.
"In addition, we're continuing our expansion in London and San Francisco and we're growing several key partnerships with other consulting, software, and startup companies," he says. "As an entrepreneurial-minded firm, we have a lot of irons in the fire and are excited about what's to come!"
On the survey, Acquis excelled in the areas of Career Development and Culture. And while culture has always been a big focus for the firm, over the last two years Acquis enhanced its Training and Mentor programs—two core elements of Career Development. Over the past year the firm has made it significantly easier for team members to find and access training programs that fit their needs and interests.
"We've also created more opportunities for team members to engage with mentors, both formally and informally, through formats such as Peer Mentoring and "Choose Your Own" Mentor meetings," Kaufman says. "Receiving a high score in this area validates that the renewed focus is showing results."
Q&A: How would you describe morale at your firm?
Kaufman: "I believe it's important to bifurcate the morale component for our employees. First, we want to simply have a great environment that everyone can share in. Things like company trips, the ping pong table, our health and wellness program, our charitable activities, transparency, communications, etc., are intended to benefit as many people as possible. But more importantly, we look at the morale of the individual. Does this person feel challenged? Are they aligned with their interests? Are they recognized for their contributions? Do they have flexibility to pursue their ideas? Can they impact the organization? Focusing on these aspects are paramount for strong morale."