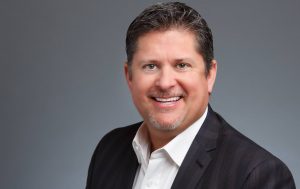 3. West Monroe Partners
Headquarters: Chicago Billable Consultants: 700 Client Industries Served: Healthcare, Life Sciences, Energy & Utilities, Financial Services Consulting Service Lines: Strategy, Operations Management, HR, IT and Financial Consulting
It's six years running as a Best Firms to Work For for Chicago-based West Monroe Partners. This year the firm moves up four spots to the No. 3 ranking—matching its highest ranking ever.
Kevin McCarty, CEO of West Monroe Partners, says the business continues to enjoy robust growth—up more than 35 percent so far this year with expectations for a strong finish. In addition, the firm's ESOP share value grew nearly 30 percent in 2016 and is up by more than 525 percent since its inception five years ago.
"Our people see the personal impact of being employee owners and that is very motivating and empowering, he says. "We are winning great projects that provide exceptional opportunities for our people to do cutting-edge work and develop new business and technology skills relevant to the evolving digital economy."
This year, there is a little something else driving morale, McCarty says, and that is anticipation of the firm's 15th anniversary. In October, West Monroe will be bringing all employees together for a celebration and the buzz has been building for months, McCarty says.
Meanwhile, McCarty says the firm will continue to pursue its multi-year strategic growth agenda, which includes increasing its footprint in existing local markets, particularly on both coasts. West Monroe has established a "10-10-10" strategy for growing the business—that is, 10 percent through acquisitions, 10 percent through campus hiring, and 10 percent through experienced hires.
"Our biggest areas of opportunity are similar to those that have been driving our growth in the past few years: an active merger and acquisition market, demand for advanced analytics, renewed focus on customer experience as a differentiator, and evolution and transformation in certain industries," McCarty says.
From a workplace perspective, the firm is rapidly approaching the milestone of 1,000 people—a milestone McCarty expects to reach in the next 12 months. "That is very exciting, but all the more reason we need to keep nurturing our culture so that it continues to be the source of our strength."
As far as being a best Firm to Work For, McCarty says it's always an honor to be recognized among the elite firms in our profession year after year. "That means we are doing what we have always intended to do, and that is to distinguish our firm based on our culture, workplace, and career experience and to deliver on our promise to develop the next generation of leaders," he says.
Q&A: What's unique about your firm? What sets it apart?
McCarty: "The most unique characteristic of our workplace is the same as it has been since our first days as a firm: our culture. From day one, we set out to be a truly people-first consulting organization. That guides everything we do—from extending our 100 percent employee ownership model to all of our people and not just partners or directors, as many firms do, to making our mission (to build the next generation of leaders) about people. Our size continues to be a source of strength, as well. We are in that sweet spot of not being too big or too small. We are big enough that the marketplace takes us seriously, but not so big that we are inflexible and regimented in our approach."