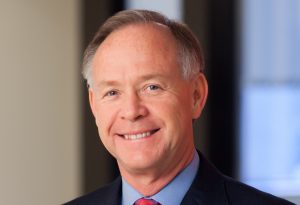 1. The Boston Consulting Group
Headquarters: Boston Billable Consultants: 14,000 (total staff) Client Industries Served: Virtually all Consulting Service Lines: All
The Boston Consulting Group is on a roll. This No. 1 ranking makes it four years in a row as the top firm on Consulting's annual rankings of Best Firms to Work For. Prior to securing the top spot, BCG had a run of second-place finishes and hasn't been ranked outside the Top 5 since the survey debuted way back in 2001. That's a generation of dominance.
This year, BCG shows no signs of slowing down as the firm finished first in five of the six categories the survey measures and still finished third in Work/Life Balance between two much smaller firms.
Joe Davis, Chairman of North America says BCG's highest priority—one shared by the entire leadership team—is making the firm the best employer for top talent and the premier place for professional growth. That's critical, he says, to tackle clients' toughest challenges and deliver the performance improvement, identifiable value and sustainable advantage they expect.
"Being recognized as the best employer in our industry is a gratifying acknowledgment that we're on the right track and that we've created a desirable workplace where our apprenticeship model helps our people develop the capabilities to be leaders throughout the world," Davis says. "We're constantly striving to further our development programs, hone our culture and ensure that every employee has opportunities to do truly high-impact work."
And that shows no signs of slowing down any time soon. Davis says the firm sees major opportunities to help clients succeed in virtually every industry and market —and the breadth of these energizes the firm. The global economic environment has put pressure on all companies to find growth, to drive to higher levels of productivity, to embed technology differently into their offerings and business models, and to strengthen their organizations, he says.
"At the same time, there are heightened risks and uncertainty, which we're helping our clients to think through and prepare for," Davis says. "We're excited to pursue a wide range of engagements—spanning industry 4.0, urban mobility, infrastructure, the environment, economic development, digital health, education and many other areas."
And Davis says the firm is also focused on clients' ambitious transformation agendas to incorporate digital and other evolving technologies, such as AI and machine learning, into their business models, find growth, drive productivity and better prioritize and serve customers in today's fast-moving environment. "Specifically, we have major efforts to deepen digital capabilities and help our clients prepare for very different landscapes in the years ahead," he says.
It's no wonder then, morale at the firm continues to be very high. BCG is growing at a double-digit rate, as it has for a number of years, Davis says, offering an ever-expanding set of options and opportunities for its people. "As we and our industry evolve, we are providing a growing set of opportunities in a range of areas, such as digital innovation, transformation and advanced analytics, and opening new offices around the world," he says. "Our consultants and business services staff know that they can forge their own career paths here, continuously learning and gaining valuable skills and experience that will serve them in whatever they go on to do."
BCG's culture, collaborative apprenticeship model and the satisfaction that comes from doing high-impact work are all core elements of the team's commitment to being a premier employer. "We've known for a long time that our culture is unique, but its attractiveness and distinctiveness are further validated by senior people joining BCG from other consulting firms," Davis says. "Our strong team spirit, relatively low level of hierarchy, respect for the individual and high aspirations to make a difference in the world are cultural building blocks that form a rock-solid foundation."
And it all starts at the beginning—with bringing in the best people. "Year in and year out, our top priorities include attracting, developing and retaining the best talent and creating an environment where people can thrive and make a difference in the world—by serving as catalysts for our clients or through their own actions. That long-term focus never changes," Davis says.
Another key culture builder, Davis says, is the firm's multiple partnerships with leading social-sector organizations worldwide to apply the best of BCG—its business expertise and capabilities—to critical social challenges. Last year, BCG completed more than 300 social impact projects, collaborating with some 150 leading local, regional, and global organizations to increase their efficiency and effectiveness—and ultimately their impact.
"We always have a number of ambitious initiatives underway to reinforce BCG as a great place to work," Davis says. "Most recently, we have had major efforts to encourage diversity and inclusion (focusing on women, LGBT employees and ethnic diversity), to improve career development at all levels and to support those transitioning out of the firm to join our large and increasingly active alumni community."
Career development is an area where BCG consistently scores high, year after year. "Our people appreciate the many opportunities to grow personally and professionally," Davis says. "Employees build skills and knowledge quickly, helping them prepare for even greater challenges at BCG and beyond."
It's no surprise then the firm outpaced the competition in the Career Development category, but also the areas of Client Engagement and Compensation & Benefits.
"Clients often tell us that BCG is unique, not only in the highly customized insights we provide, but also in how we deliver them—how we work collaboratively with the client team to translate those insights into value and lasting impact," he says.
In terms of compensation and benefits, BCG offers a best-in-class benefits package. "At the same time, we provide a unique environment and opportunities to collaborate internally and with clients, focusing on high-impact, priority issues," he says. "Trying to solve those kinds of high-stakes problems makes for truly engaging and rewarding work."
Q&A: What's unique about your firm? Was sets it apart?
Davis: "For our clients, BCG is unique in our ability to provide highly customized insights and work collaboratively to translate those insights into identifiable value and lasting impact. Across both industry sectors and key functions, we have tremendous depth of expertise. And globally we assemble intellectually diverse teams that can challenge established thinking and share best practices across geographies quickly and seamlessly. Our clients also appreciate our ability to create diverse teams that collaborate across their entire organization, not just at the top. And when it comes to leveraging technology and digital, we have a growing set of businesses and distinctive capabilities to help clients rapidly create new digital products, services and platforms. We have been pioneers at integrating these capabilities into a single offering and the response from clients has been phenomenal."