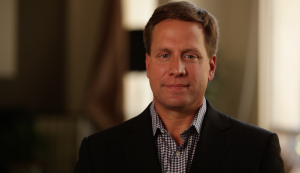 2. Slalom
Headquarters: Seattle Billable Consultants: 4,500 Client Industries Served: Biotech & Pharmaceuticals, Business and Consumer Services, Financial Services, Food & Beverage, Healthcare, Media & Information, Nonprofit, Real Estate, Retail, Hospitality, Software, Telecom, and Utilities & Energy Consulting Service Lines: Strategy, Operations Management, HR, IT and Financial Consulting
It's eight years running for Slalom on the Best Firms to Work For list, as the Seattle-based firm, now with 4,500 consultants, climbs a spot from last year up to No. 2. As the number of employees rises, so does the firm's ranking. In 2007, when Slalom made its Best Firms debut, it had only 360 consultants.
"Being recognized by Consulting magazine as a Best Firm to Work For is an honor for our firm, one that we are proud to have received for the past eight years because it represents the collective voice of our employees," says John Tobin, Co-Founder and President, Slalom North America. "We believe that employees and clients seek us out because of this recognition, and that it sets a high bar for what they can expect from us that is aligned to our core values. It reaffirms the choice that each of us made to come to Slalom as employees, and distinguishes us as a great firm to work with for our clients."
Slalom is now home to more than 4,500 employees worldwide, including 25 markets and five delivery centers. This year, the firm will hit the $1 billion company milestone, Tobin says. "I am excited that even at scale, we have maintained our intimate model and a common culture grounded in our core values," he says. "We believe we have only scratched the surface of what's possible."
It's no wonder, then, that Tobin says the firm's morale is off the charts these days. "People love being at Slalom because we actively promote a healthy balance between work and everyday life," he says. "We provide infinite opportunities to do meaningful work, which in turn creates career growth and the most motivated, efficient, and productive people. More than that, we genuinely like each other and we like working together."
Tobin says Slalom's purpose is deeply rooted in helping those it serves to fulfill their own purpose and vision. "It's a simple equation that translates to meaningful connections and impactful work, and in leaving each team member, client, and community we work with better off for the shared experience we have together," he says. "We love what we do, who we work with, and how we can serve our clients in the best way possible."
On the survey, the firm excelled in the areas of Work/Life Balance and Career Development. "Our consultants have a direct say in the work they do and the projects on which they are staffed, which has a material impact on the morale of our team," Tobin says. In terms of career development, Tobin says "professional development at Slalom means being the architect of your own career. Our Career Development Framework guides our people as they pursue their passions and work to develop their mastery."
Q&A: What's the top priority over the next 12 months?
Tobin: "One of the most significant efforts kicking off in the next year is the reinvention of performance management that we are calling Slalom Peak Performance. As our most important stakeholders, our team members' growth and development is paramount to our ultimate success as an organization. We are excited to provide a fresh and unique alternative to the traditional consultant review cycle. We are moving to constant and real-time feedback culture which is based on trusted relationships and continually setting up priorities and goals in an agile-like way."