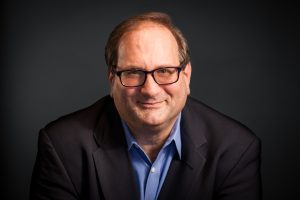 5. Pariveda Solutions
Headquarters: Dallas Billable Consultants: 483 Client Industries Served: Manufacturing, Retail, Financial Services, Automotive, Utilities, Healthcare, Transportaton, Wholesale Trade, Energy, Arts & Entertainment Consulting Service Lines: Strategy, IT
Dallas-based Pariveda Solutions made its Best Firms to Work For debut last year at No. 10. It's back with a vengeance this year, cutting that ranking in half and cracking the Top 5; an impressive accomplishment, for sure.
But Bruce Ballengee, CEO of Pariveda Solutions, has even bigger plans for the future. "Our top priority is to grow our sense of connectedness and self-governance as an organization," he says. "This and other initiatives spanning several years are deliberately designed to enhance every individual's sense of growth, belonging and connectedness to each other as we serve the needs of our clients."
The biggest opportunity for our world is to develop human capital, Ballengee says. "As we enter possibly the last few waves of the industrial revolution, the world is open, if not ready, for the first human developmental revolution," he says. "This is the best solution we know of today to address the reality that we all live in a world of volatility, uncertainty, complexity, and doubt."
As a deliberate talent development centered enterprise, the firm's focus is on developing solution architects who can thrive through change, adding the additional pillars of talent's need for transparency and sustainability, and that the primary driver of change for many decades to come is the integration of technology and business, he says.
Meanwhile, Ballengee says the firm recently embarked on two programs that contribute to Pariveda Solutions being a Best Firm to Work For—Holacracy and Deliberate Reflective Ongoing Practice (DROP).
Holacracy creates and manages roles and accountabilities, rather than jobs, into a continuously adaptive process, creating safe jobs for people by allowing them to fulfill many roles instead of a job title and description. DROP, meanwhile, is a process developed for guiding on the job learning designed with the principles of deliberate practice. "Each person sees themselves as a human with strengths, weaknesses, and blind spots, always learning and growing," he says.
And Ballengee says these programs, along with aspects of the firm, lead to outstanding morale, which is confirmed by the firm's own annual engagement surveys. "The high morale is due to our transparency, open communication and supporting our people positively and holistically as individuals."
As far as being named one of the Best Firms to Work For for the second year in a row, Ballengee says it's "an honor as it represents the collective feelings of our people about being part of an organization whose mission is to grow them as individuals to their fullest potential. Pariveda's application and advancement of its mission is a key contribution to why our people feel so strongly and allow us to be ranked among the Best Firms to Work For."
Q&A: On the survey, the firm excelled in the areas of Leadership and Career Development. Why is that?
Ballengee: "Our mission is the reason why our people affirm our excellence in Leadership and Career Development areas. We live our mission to focus on growing every individual to their highest potential and our belief that human development should be available to everyone, not a chosen few."