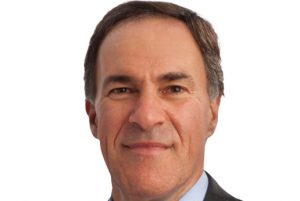 9. Huron
Headquarters: Chicago Billable Consultants: 1,933 Client Industries Served: Healthcare, higher education, Life Sciences and Commercial Sectors Consulting Service Lines: Strategy, Operations Management, IT
It's seven years and counting for Huron—this year up five spots to land at the No. 9 ranking on the Best Firms to Work For list. It's been quite a journey for the Chicago-based firm, which launched 15 years ago with 200 people and a handful of clients. Today, Huron has more than 2,800 people and more than 1,000 clients.
"Being named a Best Firm to Work for seven years in a row is a testament to the entire Huron team and our strong, collaborative culture where we work together to achieve our collective goals," says James Roth, CEO and President of Huron. "This recognition also helps us attract talented people who have the competencies that are critical to addressing our clients' needs and will, ultimately, help Huron and our clients be successful for a long time to come."
Roth says Huron is unique in its strong culture and collaborative approach to solving clients' problems. "We assemble teams, often made up of individuals from multiple practices and functions, who work side-by-side with our clients to define and activate innovative strategies, and empower organizations to evolve for future growth," Roth says.
Whether it be helping healthcare organizations improve the health of their patients or impacting the way higher education institutions prepare students for success after graduation, or providing assistance to corporate clients in a very competitive environment Huron employees are deeply committed to helping clients achieve their missions and strategic objectives.
"Our people are our greatest asset and we take pride in creating an environment where they can thrive," Roth says. "The work we do is challenging and our employees are motivated by the impact they have on our clients and each other."
What excites both firm leadership and employees, Roth says, is its ability to connect with organizations to help them address the disruption driven by uncertainty in global markets, rapidly evolving technologies and changes in consumer preferences. "We continue to expand the breadth and depth of our offerings and add capabilities that help clients achieve long-term success," he says. "Huron is focused on integrating complementary offerings across the firm to help clients navigate the ongoing disruption they face in the markets they serve."
On the survey, Huron excelled in the areas of Compensation and Benefits and Work/Life Balance. "We are thrilled to be recognized in these areas as we continue to adjust our benefits to attract and retain top talent," he says. "This recognition reflects our commitment to our employees and their dedication to making Huron the best place to work."
Q&A: Were there any initiatives that contributed to being a Best Firm?
Roth: "Our diversity and inclusion resource groups nurture individuals from different backgrounds to create supportive communities within Huron. For instance, our Working Parents iMatter team sponsors our annual "Bring Your VIP to Work Day," which allows for participation from the special people who support our employees. And Huron's annual Day of Service gives employees a chance to give back. In 2017, more than 1,500 employees volunteered with charities and nonprofits around the world on more than 100 projects to help prepare 600 meals, beautify 17 parks and neighborhoods, mentor more than 400 elementary school students and provide hundreds of families with food, shelter and other necessities."