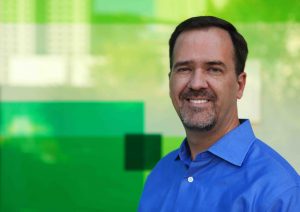 4. Collaborative Solutions
Headquarters: Reston, Va. Billable Consultants: 4,500 Client Industries Served: Financial Services, Professional Services, Technology, Consumer Goods, Manufacturing, Education & Government, Nonprofit, Healthcare and Insurance Consulting Service Lines: Strategy and Financial Consulting
Collaborative Solutions made its Best Firms to Work For debut last year at No. 4. This year's repeat performance cements the Reston, Va.-based firm as a potential perennial powerhouse proving that last year was no fluke.
"Being named a Best Firm to Work For has positive effects on both employees and customers. From the employee perspective, awards and distinctions like this one foster a strong sense of pride, says Carroll Ross, CEO of Collaborative Solutions. "This award validates the unique individual contributions that each of us make to create and foster our unique 'Collabie' culture."
For the firm's customers, he says, the award strengthens their confidence that they've chosen the right partner who will bring best-in-class consultants to the table to help them innovate and transform—something Collaborative does on a daily basis.
"We're focused on innovation and finding new and better ways to help our customers achieve their transformation goals, Ross says. "As our cloud transformation partners continue to innovate, we are in lock-step to ensure that we can help our customers take full advantage of new technologies and trends, from modern, streamlined learning platforms to cutting-edge predictive analytics."
Collaborative Solutions is excited to continue to expand globally, Ross says. "We've recently opened our latest European office in London, in addition to our other global offices in Dublin, Ireland, and Toronto, Canada.
As the firm grows, Collaborative is committed to maintaining its unique culture through a variety of initiatives. "Some of our most influential internal initiatives include an annual awards program to honor our best and brightest employees, a network of thriving 'Culture Clubs' that help bring both remote and local employees together, and a strong Learning and Development program that helps our employees grow," he says. "Over the next twelve months, our key focus will be on the continued growth and development of our employees."
These factors, among others, contribute to the high morale, Ross says.
In addition, the Finance and HR transformation space is both exciting and challenging, and it offers significant growth potential. "Our consultants get to experience the unique pride and sense of accomplishment that comes from helping customers achieve their goals," he says. "We take special care to foster our culture and truly engage with and listen to our employees, from executive open-door policies to annual surveys requesting feedback and ideas for improvement. This focused attention ensures that our employees feel valued, respected, and motivated."
Q&A: What's unique about your firm? What sets it apart?
Ross: "Collaborative Solutions is a family company in every sense of the word. From our roots to the way we treat one another, we put our people first and this care and attention to individuals has helped us flourish. In survey after survey, our employees say that they feel supported and as though their colleagues are part of their family. I believe that when you put people first, success comes naturally. In addition, our President holds the role of our Chief Culture Officer and is focused on the continual development of our employee programs and company cultural initiatives. We believe this role is unique in our specific industry segment and is a key reason we continue to have a strongly committed employee population."