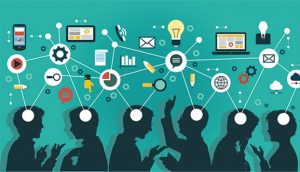 Boston Consulting Group's acquisition of Pittsburgh-based MAYA Design speaks to the relevance that workplace design has assumed in the value proposition for consulting around business transformation. Within its robust digital services offering, MAYA Design's Creative Environments practice specializes in behavioral strategy for the workplace, helping clients achieve business objectives through the design of physical and digital environments. BCG's timing aligns perfectly with a return-to-the-office trend that is gaining momentum against the backdrop of a globally interconnected and mobile workforce.
Witness the growing number of companies suspending telecommute programs as they seek to foster a culture of innovation through agile management, a business methodology that depends on face-to-face communication and flexible, self-regulating teams that interact on a near-daily basis. IBM is the most recent convert, having announced in May that its remote employees must get back to the office or find a new gig. While this is a dispiriting prospect for many, what cannot be denied is the changing nature of work and that physical, human interaction is increasingly considered an important driver of creativity and competitiveness.
The concept of connecting the spatial dimension to human behavior is nothing new. Social psychologists have been studying the "ecological determinants of friendship and group formation" for decades, often in the context of open prison systems, urban housing, and retail environments.[1] That's a scary juxtaposition of models for the business community to learn from, but Zappos founder Tony Hsieh did just that when he moved his employees from suburban to downtown Las Vegas in 2013.
Hsieh decided on three guiding principles for the office design – collision, community, and co-learning. In a world where employees can all too easily hide behind a virtual curtain of technology, he wanted a workplace where people frequently and serendipitously cross paths ("collide"), which academic research proves to be a stronger driver of learning and relationship building than shared values and beliefs. While it's not the only theory informing office design for a new world of work, it has gained traction for its ability to realize the connection between environment, behavior, culture, and business results. In fact, Hsieh's approach inspired the design of BCG's new offices located in the Hudson Yards complex in Manhattan.
It's a message that many consulting firms have embraced, as can be seen by the growing number of innovation hubs and experience centers launched in recent years. Among the traditional providers that have invested in such contemporary spaces, the roll call includes Deloitte, EY, KPMG, McKinsey, and PwC, in addition to BCG. More than the showrooms and playgrounds of the dot-com era, these physical spaces are designed to influence human behavior in ways that strengthen collaborative relationships between employees and with clients.
For many providers, these centers have been so successful that they are driving demand for relevant advisory services to replicate the model as part of the client's transformation journey. BCG's acquisition of MAYA Design provides evidence of this trend, and there are comparable strategic alliances, such as KPMG's partnership with WORKshift Canada, a consultancy focused on rethinking traditional workplace and workflow challenges. We expect to see more such deals and relationships forged in the consulting ecosystem as organizations continue to reshape their workplace to attract a new generation of talent.
_________________________________ [1] "The Spatial Ecology of Group Formation", in L. Festinger, S. Schachter, & K. Back (eds.), Social Pressure in Informal Groups, 1950. Chapter 4.