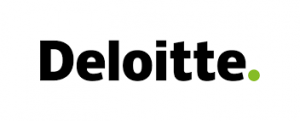 A recent Deloitte survey found that inclusion can play a major role in a professional's decision to choose an employer. With inclusion's growing impact on attracting and retaining employees, organizations should consider broadening their lens on inclusion, pushing leaders to be active role models, and going beyond programs to impact people's day-to-day experiences.
Deloitte surveyed more than 1,300 full-time employees across the United States and found that an inclusive culture is key to both hiring and retaining talent. A staggering number of respondents (80 percent) say that inclusion is an important factor in choosing an employer.
Seventy-two percent of respondents said they would leave or may consider leaving an organization for one that has more of the inclusive aspects they desire. In fact, nearly a quarter of all respondents have already done just that.
Data suggested that younger generations place a higher premium on an inclusive culture, with 53 percent of millennial respondents saying that if they could find the same role, they would leave an organization for one with more of the kinds of workplace inclusion features they want. Inclusion seems to be such a priority for millennials that despite their relatively limited time in the workforce, 30 percent of millennials surveyed have already left a job for a more inclusive culture at another organization.
"In a race for talent, an inclusive culture can really draw people in and make them stay if it's done right. And today, it is a make-or-break for some individuals," says Deborah DeHaas, Vice Chairman and Chief Inclusion Officer, Deloitte. "In order to ensure that people feel included, organizations should very closely evaluate their current inclusion initiatives to see if the efforts get to the heart of what their employees expect inclusion to be."
Inclusivity is perceived differently by different groups of people, but when it comes to workplace culture, most respondents relate more to the way inclusion "feels" over how it may "look." When asked why they left previous organizations for more inclusive ones, the reason respondents pointed to most frequently indicated a desire to be authentic at work – citing they did not feel comfortable being themselves at their previous workplace (33 percent), followed closely by not feeling comfortable speaking up and expressing opinions, not experiencing inclusive day-to-day interactions, and not being in an environment that provided a sense of purpose or impact (28 percent each). Only 12 percent cited diversity of demographic groups as a reason they left a previous organization for more inclusive ones.