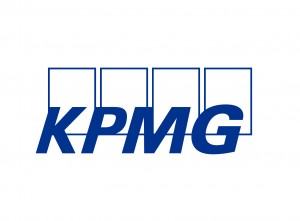 Two-thirds of organizations are adapting their technology strategies in the midst of unprecedented global political and economic uncertainty, with 89 percent maintaining or ramping up investment in innovation, including in digital labor, and more than half investing in more nimble technology platforms, according to the 2017 Harvey Nash/KPMG CIO Survey.
The 2017 Harvey Nash/KPMG CIO Survey is the largest IT leadership survey in the world in terms of number of respondents. The survey of 4,498 CIOs and technology leaders was conducted between Dec. 19, 2016 and April 3, 2017, across 86 countries.
According to the repot it is clear digital strategies have infiltrated businesses across the globe at an entirely new level. The proportion of organizations surveyed that now have enterprise-wide digital strategies increased 52 percent in just two years, and those organizations with a chief digital officer have increased 39 percent over last year. To help deliver these complex digital strategies, organizations also report a huge demand for enterprise architects—the fastestgrowing technology skill this year, up 26 percent compared to 2016.
In addition, cyber security vulnerability is at an all-time high, with a third of IT leaders (32 percent) reporting their organization had been subject to a major cyber-attack in the past 24 months—a 45 percent increase from 2013. Only one in five (21 percent) say they are "very well" prepared to respond to these attacks, down from 29 percent in 2014. Despite recent headline-grabbing cyberattacks, the biggest jump in threats comes from insider attacks, increasing from 40 percent to 47 percent over last year.
"From an organizational and cultural perspective, the CIO is now faced with a full transformation to digital, enterprise-wide," says Harvey Nash President and CEO Bob Miano. "Digital is without question the CIO's priority, but especially for legacy organizations, leading this change to a complete, unified digital strategy is top of mind. CIOs and CDOs are responding by tackling this head-on with innovation and agility."