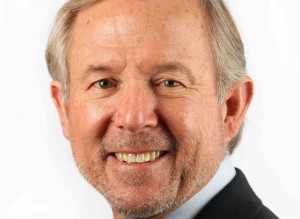 Lydon Neumann Impact Advisors
Excellence in Healthcare
Lydon Neumann has more than 35 years of professional experience in the global healthcare industry. His background includes executive leadership, information system planning and project management for large, complex organizations, software development and executive management for healthcare software companies and professional services firms.
During his career, Lydon has worked for some of the biggest names in healthcare IT consulting and takes his clients successes seriously. One of his clients—Houston Methodist Health System—proudly proclaimed that Impact's implementation of an electronic health record (EHR) has been the most successful installation of an EHR in the healthcare industry… ever.
While that's clearly tough to quantify, it says a lot about the level of client service that Neumann and Impact provide. What's been the biggest factor to his success? "A sincere commitment to the success of my clients, while providing them candid, honest recommendations and professional services," he says.
That's because Neumann provides in-depth expertise in comprehensive, enterprise-wide healthcare information systems, including strategy development, long-range planning, system assessment, acquisition and implementations in support of clients' operational processes, including electronic health records, clinical analytics, computerized provider order entry (CPOE), clinical documentation/content management, physician and patient portals, enterprise scheduling, patient access, revenue cycle, strategic sourcing, contracting, product management/value analysis, logistics and eProcurement.
Neumann says he enjoys "the variety of opportunities to learn about my clients' needs and work closely with them to advance their performance and achieve successful results."
What makes him most proud of the consulting work he's delivered? "Being the trusted advisor of health care organizations and suppliers globally for 39 years," he says. "And a dedication to the industry I love, healthcare, and deep appreciation to clients and colleagues, who serve it faithfully" are what motivates him to excel day and day and year after year.
And he carries his wisdom from all of these client experiences forward and shares them broadly at Impact, as he personally contributes to the growth of the firm's next generation of healthcare IT consultants.
Colleagues say they have seen him inspire, firsthand, nearly every person he encounters about the value of contributing to the healthcare industry through technology, which carries with it the ultimate opportunity to heal the sick and save lives.
A few months back, colleagues say Neumann presented an inspirational presentation to Impact's newest associates at its quarterly orientation program, after which one associate wrote to HR and asked if he could change his professional development goals to "Be like Lydon."
Q&A: What does winning the Top 25 award mean to you, your firm and your clients?
Neumann: "Consulting Magazine has set a high bar for acknowledging the important and valuable role for consulting and, as a result, to be recognized as a respected leader in this professional field is humbling and gratifying. Our clients have always trusted Impact Advisors and this Award is further confirmation that their consultants are among the best."