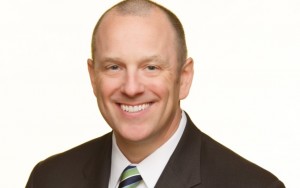 Liam Walsh KPMG
Excellence in Healthcare
Liam Walsh firmly believes that his work has a higher purpose—particularly given his focus on the Healthcare & Life Sciences industry. "By delivering our very best efforts to our clients, we can have a material impact on improving the industry and our society," he says. "The transformative work we do with hospitals, health plans and drug and device manufacturers enables those organizations to better serve patients and improve healthcare for each and every one of us."
For Walsh, a Principal and a member of the U.S. Advisory Leadership Team, knowing that he and his team have an opportunity to improve the cost and quality of healthcare for families, friends and communities gives them a very tangible reason to always deliver their very best.
"There is a lot to enjoy about this field. I get to work with fantastic clients, working side-by-side to solve some of their most complex issues," Walsh says. "I also get to work with a truly diverse team of professionals, which creates an environment where I am always gaining the benefit of a fresh perspective and I am constantly learning and developing as a professional."
Walsh says the past year has been about leveraging the significant investments (acquisitions, key hires, and innovation) KPMG has made over the last few years to enhance its Healthcare & Life Sciences brand in the market.
"We have received market recognition from clients and analysts regarding our capabilities and the suite of transformative solutions we have built to improve the quality and efficiency of healthcare," Walsh says. "It's an exciting time to be in our practice and to be able to support our clients with differentiated value propositions in the areas of regulatory change, growth strategies, healthcare consumerism, cost and quality improvement, leveraging disruptive technologies and advanced analytics."
Walsh and his team have doubled the size of KPMG's Healthcare & Life Sciences practice over the last three years, giving partners and professionals new opportunities as the organization has grown. "I am proud of the team that has propelled this growth while never losing sight of the principles, ethics and culture that make KPMG such a great place to build a career," he says. "I am grateful and fortunate over the course of my career to have been trusted to build a number of new capabilities that have evolved into high-growth, profitable and sustainable businesses."
People are at the heart of KPMG and surrounding yourself with talent is key to near term success, as well as ensuring the sustainability of these new businesses over time, Walsh says.
"I have had the opportunity to develop, mentor and manage some exceptional people and contribute to the development of the next generation of leaders at KPMG," he says.
Q&A: What does winning the Top 25 award mean to you, your firm and your clients?
Walsh: "On a personal level, the award gives me affirmation that the hard work I have put into this business has been meaningful and impactful. On a professional level, this is confirmation of a principle that I live by – that consulting is a team sport. This award is really the result of a group effort with my KPMG colleagues in Healthcare & Life Sciences—in our advisory, tax and audit businesses."