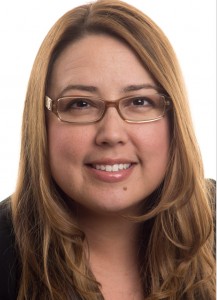 Mandy Selmer NTT DATA
Excellence in Financial Services
Ask Mandy Selmer what's been a defining moment of the last year and she'll say it's been the opportunity to lead a project team of more than 600 consultants to deliver on one of NTT Data's client's most critical BSA/AML initiatives.
"At this scale, the sheer volume and velocity of problem solving can be daunting and what has impressed me most about this team is their ability to repeatedly strike the right balance of creative and practical in the solution design process," she says. "As a result, we will be able to bring a more fortified offering to all of our clients."
At the same time, she says, NTT was going through the acquisition of Carlisle & Gallagher Consulting Group. Throughout the transition, it was critical that the firm was able to ensure a seamless experience for clients and "I think we did that," she says. "We've come out of the process a more robust organization and with an expanded set of capabilities that align to our clients' needs."
Selmer, a Senior Director and Principle Client Manager for one of NTT Data's largest financial services and insurance clients at a Top 4 U.S. bank, says consulting is a people business and to that end, it's imperative that she invest heavily in relationships—both personally and professionally—as a way to give back and guide others who may take a path different than our own.
"Consulting offers us the opportunity to engage in so many of today's interesting challenges," she says. "What I especially enjoy is creating solutions where none seem possible. The more complicated or impossible the objective, the more excited I am for the opportunity, and if it's never been done before, even better!"
There is a certain intensity to bring those solutions to life and evolve them into practical application. Partnering with teams to give those ideas depth and vigor and seeing them make a difference for clients is the ultimate satisfaction. "I'm proud to have played a part in mentoring new consultants as well as developing future leaders within the firm, and watching them achieve new heights in their own careers," Selmer says.
Selmer has 20 years creating business and technology solutions for clients and applying business architecture and analytics.
Selmer says aspiring to be the best in everything she does—as consultant, leader, or career coach—does require continual practice and growth. "But mastery leads to new goals and new opportunities and that, for me, is the motivating factor," she says. "Whether it's getting to work with a different client, deploy a cutting edge technology, or take an offering to market, driving impactful change is incredibly rewarding."
Q&A: What's been the biggest factor to your success?
Selmer: "Two things: The path to success leads us through change, and learning to plan for both has been a key factor for me. You have to be intentional. And you have to work your plan just like you would for anything else. And, always be willing to learn. Over the years, I've been fortunate to have a strong network of mentors that have both challenged and inspired me."