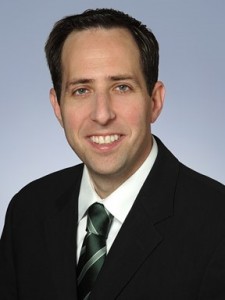 Michael J. Grossman RSM
Excellence in Leadership
Michael J. Grossman is the National Co-Leader of RSM's Transaction Advisory Services Group, comprised of more than 300 professionals performing financial, tax and IT due diligence. This team primarily performs work with private equity groups and strategic acquirers on both the buy-side and sell-side of transactions in the middle market.
"Because it adds significant client value, I'm most proud of the work our Transaction Advisory Services team is doing to expand our integration capabilities," he says. "We've begun collaborating closely with our M&A tax practitioners, IT due diligence teams and our security and privacy consultants."
Collaboration in these key areas facilitates the integration process and increases the odds of having a truly successful deal, he says. "As a firm, our goal is to become the first-choice advisor to middle market leaders, globally, and the work we're doing in this area will help us achieve that goal."
In his almost 20 years of M&A experience, Grossman has advised on more than $10 billion of enterprise value and more than 700 transactions in the middle market. Over the past five years, Michael has helped coordinate more than 150 transactions in the middle market, worth over $5 billion, with a particular focus on the consumer products sector, and business services and software/technology.
"Taking our M&A practice in the Northeast from one employee―me―to a highly respected, integrated disciplinary practice of close to 100, has been extremely rewarding," he says. "We've forged strong relationships with many private equity firms and strategic buyers and helped companies become more successful. Our growth has also meant that our people have new career opportunities, and it's exciting to play a role in that also."
So what does he like about the consulting profession? Consulting offers the opportunity to work with many different types of businesses in a variety of industries and add real value, he says. "I enjoy working as a team to provide advice that can help others become more successful―something that ultimately improves their lives and the lives of those around them," he says. "When you truly care about the clients and team members you work with, and you know the quality of the work you do has a direct effect on them, it has to motivate you to do the best possible job you can."
Ask Grossman what's been the biggest factor to his success so far and he'll start with RSM, which he says has been extremely supportive and an amazing place. "I'm also detail-oriented, and in this business, that's an important attribute," Grossman says. "Lastly, but certainly not least, I have a real passion to help our clients and our people, which is another huge contributor to any success I've had."
Q&A" What does winning the Top 25 award mean to you, your firm and your clients?
Grossman: "To me, it's validation that, as a firm, we're doing the right things―and those things differentiate us. We're collaborating with clients and within the firm to help our clients address their business challenges, and we're committed to developing our people―all aimed at being that trusted advisor our clients can count on."