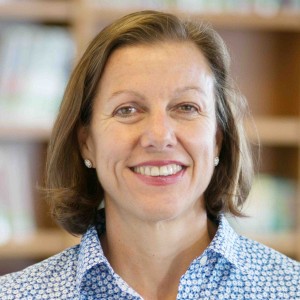 Kara Gruver Bain & Company
Excellence in Leadership
Kara Gruver is Managing Director of Bain & Company's Boston office, the firm's headquarters and its largest office worldwide. Under Gruver's leadership, Bain Boston has outpaced the firm's global growth by 2:1 for the last three years. The office also ranked in the top three for employee satisfaction for the fifth consecutive year, per the firm's 2016 Worldwide Employee Survey.
"I'm proud of Bain Boston's year-over-year growth, which has outpaced the firm's global growth since 2013," Gruver says. "Even more than that, I take great pride in our office's distinct culture and the strides we have made over the last year in terms of diversity."
Gruver, who sits on the Bain Board of Directors, where she has served on the global compensation and promotion committee since 2014, is committed to attracting and retaining more women in the firm. This includes ensuring that women make up approximately half of each incoming consultant and associate consultant class in the Boston office and matching each woman with a sponsor invested in helping her advance. In 2016, the proportion of female managers in the Boston office reached an all-time high of 45 percent.
"We also continue to broaden the scope of our hiring, tapping resources from other non-traditional consulting industry sources, as well as increasing our advanced degree and industry hires," she says.
"Bain Boston is home to a number of diverse interests, supported by many subgroups, including BGLAD, our GLBT association, Blacks at Bain (BAB) and Veterans at Bain, as well as a French club, book club, beach volleyball team, and cooking club."
Gruver joined Bain in 1986 and in 1992 became one of the founding members of the Chicago office. There, she spent three years investing in the local clients and team to create a scale presence in the market.
"One of my most significant professional accomplishments is co-founding the firm's Chicago office," she says. "I had the opportunity to make decisions about how to start and grow a new office, how to integrate new people from different firms into the Bain culture and how to establish and grow the office's client base. In just a three-year period, we grew the team from 3 to 50 people, firmly establishing Bain's presence in Chicago and across the Midwest."
In addition, she says she is most proud of having a successful career and raising her two sons, ages 24 and 21 with her husband, Jamie.
Q&A: What's been the biggest factor to your success?
Gruver: "The biggest factor in my success has been having great coaches and mentors who have been with me for my 30-plus year career at Bain—starting when I was an AC. I remain incredibly close with many of these individuals, whom I continue to call on for guidance and advice. Through them, I have learned the importance of staying focused on the long-term, looking at each new experience as a learning opportunity, and building and sustaining lasting relationships. These relationships have been so important to me and my professional development that I've tried to pass it on—serving as a mentor and role model for the next generation of Bain consultants."