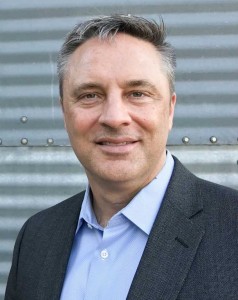 Jimmy Cordy Point B
Excellence in Leadership
Jimmy Cordy enjoys consulting for the constant challenge and the consistent change it provides. From the people to the projects to the companies, he says he loves the variety and the challenge of truly making a difference in a short period of time. He has more than 22 years of experience in business and technology related projects, with a strong history as an executive management consultant and a record of meaningful client relationships and team building success.
Cordy joined Point B in 2014 and has helped create, nurture and grow the market as well as the practice from a team of one to now more than 15 consultants.
A great thing about Point B, Cordy says, is how the firm asks its associates to take on leadership roles in its markets to promote the firm's unique culture, its business development energy, its marketing efforts, and its new hire onboarding and foundations.
"In our first year, the senior team had to play those roles. But in the last 12 months, we've been able to name individual leaders for those roles, which gives them leadership opportunities and a real chance to make a meaningful difference in our practice," he says.
While the team and client base has continued to grow, Cordy says he's most proud of Point B's ability to maintain its collaborative, trusting, and humble team culture.
"I most enjoy spending time with my team, creating opportunities for them to grow and lead, and having the authority and freedom to make decisions I believe are best for our market and for Point B," he says. "I don't think there's any doubt that the friendships and mentoring relationships I've developed with my teams and my clients have been the most rewarding aspects of my career."
Another rewarding aspect of his career is the opening of a brand new office in Austin, Texas. "In a very purposeful, yet organic way, our Dallas-based team was able to create new opportunities in Austin that resulted in our firm officially opening an Austin practice," he says. "We were able to do this without having to request any investment dollars from the firm; we simply made it happen."
As far as being recognized as a Top 25 Consultants award winner, Cordy says it is a reflection of the team "we are building and the many talented people I've worked with through the years. Point B is my dream company, I'm in my dream role," he says. "Our executive team has given me something very special, and this type of recognition helps show our clients that it's different working with Point B because of our passion for their success; our humility in the way we interact with their teams; and the results we lead them to achieve."
Q&A: What motivates you to excel?
Cordy: "The concept of stewardship has always been a driver for me. Building something special and leaving it better than what it was is the true reflection of excellence and success. Success has come with recruiting talented leaders and establishing meaningful, lasting relationships over the years."