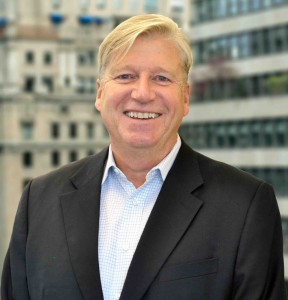 Grant Freeland The Boston Consulting Group
Excellence in Leadership
Grant Freeland is Global Leader of The Boston Consulting Group's People & Organization practice. Since joining BCG in 1989, he has worked at the intersections of strategy and organization, as well as the hard and soft sides of change.
"Twenty-eight years ago, BCG hired me as a classic strategy consultant. But along the way, I discovered a funny thing: Nothing gets done without people," he says. "Someone called me a 'born-again org guy' and I think there is a lot truth to that. Some of my proudest accomplishments have involved helping clients tackle the 'soft side' of change—leadership, talent and culture—as much as with the 'hard side'—operational targets and improvements."
In the past year, for example, Freeland's worked on a large post-merger integration of two international companies, helping ensure that they are being as rigorous in addressing culture as they are in hitting the cost synergies. "I've made sure that when teams are launched, they focus as much on how effectively they work together as how they map out operational time lines," he says "I know they will achieve the cost targets, but it's critical that they build a sustainable organization. I enjoy wearing both hats of strategist and org guy."
However, while helping clients improve is his passion, Freeland says his career highlight has been substantially improving the work/life balance of BCG consultants around the world. The program he and his team pioneered is called PTO (Predictability, Teaming and Open Communication).
"People said it was impossible to significantly improve work/life balance in a leading consulting firm. It required changing how thousands of consultants worked in a firm that has few standard operating procedures," Freeland says. "It required a change in BCG's culture and leader behaviours. I was able to practice what I preach." Today, the program has been rolled out to the entire firm and is going stronger than ever more than 10 years after the journey began.
Freeland says having enough IQ but actively using his EQ—creativity; tenacity; practicality; teaming with people stronger than myself; and genuinely caring about others—has been one of the biggest factors to his success, landing him as one of the 2017 Top 25 Consultants.
"I feel extremely fortunate to receive this honor. When I joined BCG nearly 30 years ago, this kind of recognition would not even have been a dream," he says. "But working with great teams, great mentors, and great clients, it shows that almost anything is possible if you try hard enough. I hope my clients and colleagues feel similarly."
Q&A: What do you enjoy most about your job and the profession?
Freeland: "There's always something new and exciting in our line of work. For example; the ways that organizations are now working is fundamentally differently than it was even five years ago. The use of agile in org design and processes has caught on; data analytics is now core to working with people; and technology is truly transforming how we operate, to name just a few trends. How cool is it to be able to explore these things and then help companies gain advantage from doing them better than their competitors!"