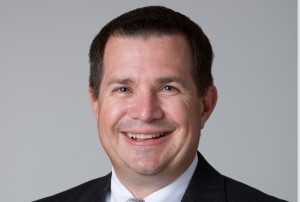 Brian Christensen Protiviti
Excellence in Leadership
Brian Christensen says he is a bit of a dreamer. "I believe we can have challenging and rewarding careers where we solve problems and improve the world around us," he says. "I enjoy being part of the equation to make that happen."
He has been that and more with more than 30 years helping clients increase the value of their internal audit and finance functions.
Christensen, a founding managing director of Protiviti when it was formed in 2002, has held various leadership roles in the firm's solution and operation groups. Currently, he is a member of Protiviti's executive leadership team and is the Global Leader of the Internal Audit and Financial Advisory practice where he is responsible for the development and execution of the firm's internal audit and financial services. Under his leadership, IAFA nearly doubled revenue in the past four years.
Ask him what he is most proud of and he'll point to his role in helping launch Protiviti following his time at Arthur Andersen.
"The celebration of Protiviti's 15th anniversary on May 23 is a big milestone in the history of our organization," he says. "Our inclusion on lists such as Consulting magazine's Best Firms to Work For and the Fortune Top 100 Places to Work acknowledges our client and people-centric mantra."
The formation of Protiviti is a milestone that will forever stand out in my mind amongst many wonderful career experiences, he says. "It meant creating and executing a vision with a team that required the application of the skills and advice we often share with clients to ourselves," he says. "It was not the easy path, but invoked a spirit of trust, camaraderie and stewardship that set the course to enable our success today."
A service mentality of putting people first has helped both his clients and team members succeed, Christensen says. "And by doing so, has also enabled my success."
One client even formally acknowledged his leadership and his team's client service by presenting Protiviti with its Stewardship Award for the strategic partner most recognized for trust and loyalty.
As far as the work he does day in and day out, Christensen says that two things really stand out in his mind that make him enjoy his job as a consulting professional.
"The first is change. No two days are alike, and what you think might occur often changes. That fast pace and adaptive mentality is exciting and motivating," Christensen says. "The second is the people. Those that seek advice and those that give advice are highly talented problem solvers with deep thoughts and creativity that keep everyone highly engaged."
Q&A: What does winning the Top 25 award mean to you, your firm and your clients?
Christensen: "I am highly appreciative of the Top 25 award and see it as an acknowledgment that a career dedicated to making others successful can be personally rewarding too. I grew up in a small town in the Midwest, and the values I learned are prevalent in our profession about treating people well, working hard every day and having high standards. Those basic ideals are what attract clients and team members alike, and this award reaffirms that premise."