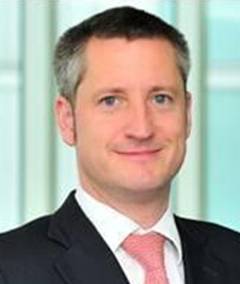 ALM Intelligence's Finance Management Consulting team spoke with EY's Mike Bertolino, Deputy Global Vice Chair—Tax, and Matthew Mealey, EMEIA International Tax Services Leader, about the evolving implications of the Organization for Economic Co-operation and Development's BEPS (base erosion and profit shifting) initiative for EY's clients. BEPS was born in 2012 out of concern expressed by the G20 that corporations were pursuing "tax planning strategies that exploit gaps in tax rules to artificially shift profits," according to the OECD.
ALM Intelligence: BEPS has already had a legislative impact, in the form of new reporting rules such as those in the UK's Finance Act of 2016. Are your clients anticipating that BEPS will truly harmonize global tax reporting rules, driving down compliance costs for them?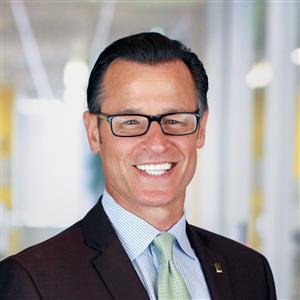 Bertolino: What we do know is that different countries are responding to BEPS on different timetables. Compliance will naturally be more complex as a result of new reporting requirements, and currently full compliance can only be achieved by incurring additional administrative costs. While initial costs of compliance will be higher, the costs will balance out as organizations adjust their policies and systems to accommodate additional BEPS requirements.
Legislators and administrators involved in implementing initiatives aimed at driving reform will need to strike a balance between the benefits of enhanced transparency and this increased cost. But ultimately, organizations need certainty and consistency about the new rules and implementation to successfully transition to a BEPS-compliant tax strategy and minimize cost. Lack of clarity is costly for businesses, as well as presenting a significant burden on tax administrations.
Broadly, BEPS policy outcomes are focused on building coherence between different countries' tax laws —aligning taxable profits with the business functions that contribute to value creation—and providing tax authorities with greater insight into the global operations of taxpayers. With greater transparency comes better communication between taxpayers and authorities, which the "knock-on effect" should be greater trust being built in to the markets.
ALM Intelligence: How are you advising your clients as far as the rise of nativist politics across Europe (e.g., the Brexit, the Dutch, French and German election, the Trump tax reform platform, etc.), and the US, and how they should be preparing their tax strategies?
Mealey: Political change and resultant uncertainty are a reality across the globe; however, the recent growth of populist politics and the evolution of BEPS—which precedes this trend—need to be separated. BEPS is about advancing transparency, communication and tax law coherence in an ever changing global tax system. The BEPS initiative was heavily shaped by the G8 and the G20 with a strong element of self-interest from participating countries. As such our expectation is that the BEPS initiative will continue its global implementation irrespective of whether countries are becoming more focused on protecting their own interests.
Businesses now have a prime opportunity to take proactive steps to prepare for the challenges and opportunities that lie ahead. To do so, they must monitor and review changes in legislation to ensure that they are able to fully comply with both domestic and global reform. Central to that is ensuring that they have the infrastructure—policies and processes—in place, but also being agile enough to mitigate risks as tax increasingly moves to the front of the boardroom agenda.
ALM Intelligence: What impact is BEPS having on intellectual property (IP), and the ability of MNCs to move people and assets across borders, given BEPS' transfer pricing rule changes?
Bertolino: Intangible taxation is at the very heart of the BEPS project and focused on aligning taxation with value creation as conceptualized by the OECD. The OECD's intent through BEPS is the requirement for taxpayers to identify and document their intangible assets more explicitly, which means that there will be much more visibility in future for tax authorities on the intangible assets driving business value and taxable profit. Ultimately businesses have to know what relative contribution each function makes to their value chain and, as a result, value chain analysis and monitoring will be critical going forward.
The changing rules under BEPS require MNCs to review their entire business models more precisely and in greater depth than the historic norm to avoid material risks of added tax. Under BEPS each intangible will need a name and description, and who is entitled to the return. At the same time, this lens on all assets and risks can also provide an opportunity for organizations to reshape corporate strategy and reporting around IP. The creation of a strategy to manage intangibles and to tie them to Development, Enhancement, Maintenance, Protection and Exploitation (DEMPE) functions as the business adapts and changes can help determine the entitlement to the intangible related return.
ALM Intelligence: What impact is BEPS having on your clients' tax departments now? Traditionally, tax has been a black sheep area nominally under the CFO's tutelage but always quite separate from the rest of the finance functions. Is BEPS changing that internal corporate dynamic for tax departments, for instance leading to greater centralization of tax functions across borders?
Mealey: In today's dynamic environment, organizations must not only have the infrastructure—talent, technology, policies and processes—in place to manage legislative change, but they also need to be agile and have a culture that embraces a greater degree of transparency. Actual levels of tax risk and the perception of tax risk at board and investor level have increased greatly. As a consequence the tax function has both increased in importance and also may be subject to greater levels of non-technical review and scrutiny. We are seeing tax leaders being elevated within organizations and increased board involvement in their company's tax strategy is more prevalent, particularly against a backdrop of greater public disclosure, more widespread interest in the tax affairs of corporations and reputational risk mitigation. We are seeing that more heads of tax are spending a disproportionate amount of time on tax policy and how it impacts their company.
Effective ongoing communication between a company's tax and finance leaders, the C-suite and the board is essential, and as a result of BEPS there is a growing need for organizations to centralize elements of the tax function. Effective automation of processes requires a coordinated approach and centralization also promotes consistency, which has become significantly more important because of increased transparency, information sharing and controversies involving multiple locations.
Managed services and outsourcing is also an interesting piece that is gaining greater traction. The pace of legislative change globally combined with the application of disruptive technologies makes it inevitable that going forward companies will increasingly look to third party providers with leading tax expertise, a global infrastructure and tax talent that enables them to confidently outsource certain core tax functions without disrupting their operations. Indeed, the level of tax outsourcing is estimated to stand at about $25 billion in 2016 and is expected to grow as much as five percent per year through 2021. Once strategically defined, models like BPO can help the tax function and organization adapt to changing business and regulatory environments in a scalable and cost-effective way. They also allow organizations to focus on the core aspects of their tax business while delegating administrative and back-office functions and enabling internal talent resources to be deployed on more business-critical and value add work.
ALM Intelligence: BEPS is obviously tied to politics – taxes are inherently political – but (related to the last question) is BEPS having any impact in terms of driving greater transparency and reporting standardization in MNCs, especially in less regulated industries?
Bertolino: A more cooperative environment, with greater transparency between businesses and tax authorities to aid in a deeper shared understanding of the practicalities of tax compliance in today's global business environment is a necessity, however, the thinking around creating greater tax transparency continues to evolve.
A number of critical transparency initiatives, including the OECD's proposal for country-by-country reporting (BEPS Action 13), ultimately will be implemented over the coming years through supra-national initiatives and national legislation but the complexities and questions involved are many. Policymakers, legislators and administrators involved in implementing initiatives aimed at driving greater transparency will need to apply reasoned judgment in striking a balance between the benefits of enhanced transparency and the increase in compliance costs; between principles and rules; and between trust and control.
ALM Intelligence: Where do BEPS-related projects fit into EY's clients' priorities nowadays, among other tax-related challenges such as FATCA, or the potential for tax reform in the US?
Mealey: BEPS represents a transformation in what had become relatively stable approaches to international corporate taxation. As such it is driving very significant client activity in a very wide range of areas including:
• Evolution of business/operating models to align more closely with post-BEPS international tax framework.
• Managing the transition from pre-BEPS business models which is causing significant historic controversy in many cases.
• Developing new reporting and communication strategies to meet the requirements of a more transparent environment.
BEPS related change projects are often our clients' top-agenda items and are likely to remain so for several years. The impact of BEPS is global and affects all corporate taxpayers. That said, the impact varies widely between companies and sectors and is most acute on those companies/sectors that most actively adopted business models and strategies that have been transformed by the BEPS initiative. U.S. tax reform is likely to be of much greater interest to a U.S. domestic retail business than BEPS. BEPS changes may be of much greater relevance for a global private equity fund invested in EMEIA based assets. The period of relatively slow moving and stable global corporation tax policy is over for the foreseeable future. All businesses need to assess which changes are most significant for them and adopt their business models, resources and communications strategies as necessary as well as ensuring infrastructure and governance is in place to comply with new laws and regulations.