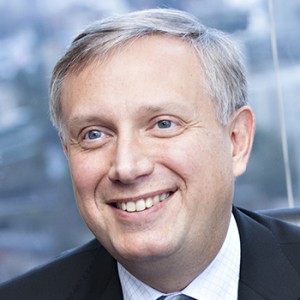 Deloitte's Human Capital Trends Report focuses on the workplace of tomorrow
The workplace is changing faster than ever, and companies are frequently being forced to dramatically alter their structures and policies to stay ahead of the curve. Deloitte's annual Global Human Capital Trends Report, which takes the pulse of HR and business professionals around the world, showed a number of interesting trends, including that although 88 percent of companies rate building the business of the future as important or very important, only 11 percent felt they were prepared to build it. Consulting spoke to Deloitte Partner Bill Pelster about what this year's report portends for the workplace of tomorrow.
Consulting: What makes this survey unique?
Pelster: We were pleased that this year we got over 10,000 responses in over 140 countries, so a really rich dataset, and really about 50 percent business and 50 percent HR, so we were really able to segment the data and dig into it to get at the issues happening in the marketplace as a whole. The second thing that makes this report a little different is we don't ask just a simple top 10 list. In addition to asking what are your top concerns, we also ask how ready they are to deal with them. So this list is actually a compilation of a bit of the math we do in the background that says if it's a top 10 item but they have it fully covered, it's probably not going to make it to our list. If it's a Top 10 item and they're really struggling with it, that's when it gets on our list. So it's really a list of the top 10 HR trends that you're challenged with.
Consulting: What are important factors to consider in building "the organization of the future"?
Pelster: Last year and continuing this year is this whole idea of the fundamental structure of the organization is changing. For years we've had a debate over should it be functional or geographic or should it be matrixed. The answer is really turning out to be that the organization of the future is one that facilitates the natural teaming that goes on inside it. Last year it unexpectedly popped up as the number one trend, and when we did the survey this year we asked more detailed questions around it and it came up again as the number one trend.
What we're seeing is organizations, about 11 percent, believe they understand how to build the organization of the future, which means 89 percent of organizations around the world are really struggling with feeling their organizational structure is out of sync with how they have to go to market with their customers and what they have to do to be successful. There are some of innovations happening because the nature of work itself is changing. Five years ago when we were looking at some of the data around people working off balance sheets, contractors and freelancers, etc., we saw probably 90 percent of employees were on the companies' balance sheets and 10 percent were in this open talent economy. In the latest data we've seen from all the surveys, it's getting close to 50/50. The nature of work and the relationship of the employee to the employer is changing.
Consulting: Why are so few companies prepared to make these changes?
Pelster: The typical HR systems we have in place today, whether legacy systems or new cloud-based systems, aren't really structured to handle teams effectively. The underlying technology and way the organization thinks about itself is playing by a rule set that's really from the 20th century, not the 21st century, so they don't have the enabling tools. Some companies that have broken away and started doing really effective teaming have actually had to create their own technology to facilitate that. So there's lots of technology out there to make that happen. Another thing we see is organizations really struggling to understand the policies that need to be in place if teaming is going to be the norm. A big technology company in Silicon Valley we've spoken to say they have, on average, 28,000 teams at any given point inside the organization, some formally chartered, some informally chartered around the problem du jour. So they had to create the software that enabled them to see that, but also re-think the fundamental policies and structures.
Consulting: Biggest hurdles companies encounter when navigating these changes?
Pelster: The number one hurdle is their legacy mindset and HR policies and rules around how people are rated from a performance standpoint, and how they're recognized and compensated for it. We have legacy and policy structures in place that really do not align to allowing teams to operate effectively. Even though that's a big hurdle, that's actually in complete control of the company. There's nothing preventing them from doing it, it's a matter of executing against it. It's a lot of effort to get the policies correct that enable employees to team effectively, otherwise the gravity of the way the organization is structured from a policy perspective will actually interfere with their ability to team because they're not compensated or rewarded for it in the way they are in the traditional hierarchy.
Consulting: What consulting opportunities do you see arising from this trend line?
Pelster: From our perspective, the huge opportunity is helping organizations think through how to actually implement effective teaming within an organization. How do you think through all of the people policies that need to take place, what technologies you will need to implement or create to support the way you want to team and go to market, and fundamentally rethinking how you do talent acquisition, talent, leadership, learning, performance reviews and performance management. So there's lots of opportunities to help companies get their infrastructure correct so they can more effectively team, and be more agile and nimble in the marketplace.