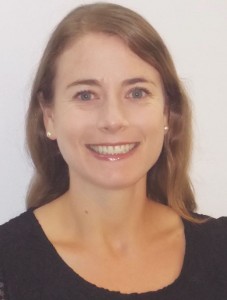 I think everyone will agree that there is not a lack of media coverage on the subject of analytics. The write-ups largely discuss new and innovative ways of applying analytics or what service to buy. But the real discussion should be around how to get the most business value from analytics in developing an organization's analytics capability—a role which is currently lacking and that consultants can fill.
Consultants can come into an organization and quickly surmise what needs to be done to achieve objectives and the best way to get it done—which could be any combination of in-sourcing, co-sourcing or outsourcing the role of analytics. The direction a company chooses and the need for managed services vs. developing an internal capability will clearly depend on the size of the organization, the existing talent gaps or lack thereof at the organization, and the overall enterprise strategies; so that the companies in conjunction with their consulting advisors can maximize business value. The bottom line is that consultants need to focus on developing their service offerings around providing the most value in helping their clients to build a cohesive and sustainable analytics capability for their organization.
There has been massive growth by organizations in using analytics to—as is commonly said—"gain greater insight and a competitive advantage". There are a lot of analytics companies and tools available—some that come to mind include Mu Sigma, Paxata, Google Analytics and Watson Analytics. But, look a little further and you'll find a very wide array of analytics tools and companies that offer analytics services. Piecing together the right tools and the right services is hardly ever achieved, leading to duplicate and redundant tools/services, and also not maximizing the benefits from analytics investments.
In my mind there is a lot of opportunity for consultants to play a crucial role in enabling analytics for an organization. Consulting firms have a broad range of capabilities—from proving value and aligning analytics initiatives and investments to business goals, to recommending and designing sustainable solutions and practices that can be executed on and take into account all affected parties. Not only do consulting firms have experience in creating analytics capabilities for clients to use through a managed service, co-source or within the client's organization but they have a wide reach and are able to pull in best practices across industries and apply practices and standards from global leaders in analytics.
There are several key areas where firms provide the most value in developing an analytics capability:
• Creating an analytics strategy;
• Determining the best way to implement an analytics capability for a specified client—in-house, co-source or outsource;
• Providing unbiased IT solution design advice;
• Identifying operating model and organization implications;
• Providing advice on modeling and visualization.
There is a broad range of consulting firms serving this market—from strategy firms, to multi-service to data and analytics specialists, and all have been rapidly investing in their capabilities. Consulting firms are forming new partnerships and alliances, making acquisitions, making targeted hires and creating managed services and co-sourcing offerings. There is also a flurry of activity in developing internal assets and becoming more marketable, such as by reorganizing or renaming practice groups and investing in analytics-specific frameworks, methodologies and IP.
However, this investment has all come about very quickly, and many firms do not yet have a clear approach to helping their client develop or create analytics capabilities. While the big opportunity for organizations seeking more from analytics is to work with an experienced partner, the opportunity for consulting firms is in tightening up and cleaning up their service offerings to provide clients with a formalized and well-defined approach to enabling analytics for their clients.
Erin Hichman is IT Consulting Research Lead, ALM Intelligence.