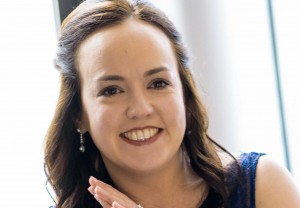 Shannon Stucky Pritchett
FTI Consulting Excellence in Leadership Age: 34
FTI Consulting's Shannon Stucky Pritchett is an expert in restructuring communications and has worked throughout her 10-year tenure with the firm to create a restructuring communications offering that's now thriving under her leadership.
"I am incredibly proud of the restructuring communications offering we've developed at FTI Consulting and the way we in communications are now able to seamlessly collaborate with our Corporate Finance colleagues to surround our clients' challenges in ways that not only provide a more financially certain future but also help to protect the client's reputation and relationships with customers, suppliers, employees and other important stakeholders through the process," she says.
This may sound simple, she says, but when Stucky Pritchett joined FTI, there were five distinct business segments with little collaboration among them. "I've worked diligently to learn what my colleagues do and to earn their trust, and we are now able to deliver more integrated solutions for our clients," she says.
Stucky Pritchett was recently named Senior Managing Director, the most senior title for client-facing professionals at FTI. "I'm relentlessly focused on helping our clients tell their unique stories and rally support for their long-term objectives," she says. "That's the FTI difference."
As for what excites her about her career, she says "the promise of what's still to come."
The challenges clients face, she says, are only getting more complex and more nuanced. "We are increasingly working across borders and cultures, within a constantly changing regulatory and political environment, and at a time when new forms of interpersonal communications require not only a rapid response but also an ability to adjust our strategies as the situation evolves."