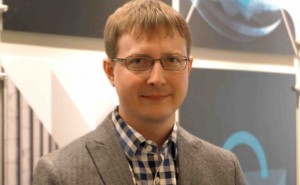 Ryan Powell
Sapient Government Services Excellence in Public Sector Age: 33
Ryan Powell, Digital Strategy Lead for Sapient Government Services, has served the public sector for 12 years, bridging the gap between business problems and transformational solutions. With expertise in technology and platform development coupled with strategic vision and speed of delivery, Powell brings the best of both worlds to organizations challenged daily with meeting citizens' needs in an ever-changing digital world. He says he is driven by seeing my work has a continued impact on those around me.
"As consultants, we should be helping our clients to solve problems and put ourselves out of the job. Our solutions stick after our engagement ends, continuing to serve the client and have an impact," Powell says. "I've had opportunity to make an impact on others, and I've helped shape and develop systems that directly impact public services, from immigration and veterans' affairs to credit unions and our nation's safety."
He has served as the key lead for clients spanning credit unions, homeland security, public safety, and veterans services. His success stems from his ability to earn trust and develop relationships with clients at all levels, from systems administrators to C-Suite executives.
"Being a consultant means I get to do a new job with every new client. I enjoy the challenge of understanding a new set of problems, learning what technologies and tools they use, and guiding those clients through picking the right solution," he says.
Powell says he also enjoys mentorship and finds helping someone to understand their growth areas and their strengths, understand what I think it means to be a consultant, and seeing them grow is extremely rewarding. "I try to share as many experiences as I can with those around me, and it makes me proud to see those around me successful," Powell says.