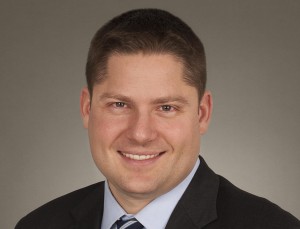 Lain Anderson
L.E.K. Consulting Excellence in Leadership Age: 33
As one of the youngest consultants to ever be promoted to Managing Director—he was promoted to the position in January—and Partner at L.E.K. Consulting, Lain Anderson has consistently demonstrated an ability to deliver superior work for clients, which has paved the way for multiple promotions since joining the firm in 2005.
"Having been recently promoted to managing director, I'm now in a very entrepreneurial role," Anderson says. "I find it very exciting to think about building my own personal brand and set of executives who look to me for advice."
He specializes in the firm's Biopharma and Life Sciences practice where he advises clients on a range of critical issues including corporate growth strategy, R&D portfolio prioritization, product launch planning and commercialization, and transaction support.
Ask him about his accomplishments so far and he'll say: "I'm a proud father of three kids, and I've found a career that affords me the ability to be there for my family while also having a fast-paced work environment," Anderson says. "I'm proud to have excelled among such an elite group of colleagues. I see every day how smart everyone is around me, and to earn the opportunity to lead such impressive teams is incredible."
Anderson is responsible for business development, client relationship management, and case team leadership and has been particularly focused on helping L.E.K.'s emerging biopharma clients grow. He's also been a consistent team leader on L.E.K.'s Pan-Mass Challenge cycling team for nine years, and has helped to raise $1.5 million in the fight against cancer.
As far as winning a Rising Stars of the Profession award, he says the nomination was award enough as it meant that L.E.K. views him as a leader and someone deserving of representing what success means at L.E.K.