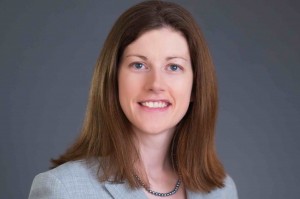 Kristin Forester
Protiviti Excellence in Financial Consulting Age: 33
Kristin Forester is an Associate Director in Protiviti's Internal Audit and Financial Advisory practice, based in Boston where she focuses on internal audit and risk management and works with public and private clients across a wide range of industries. She is a CPA and a Certified Internal Auditor.
"I wake up every morning knowing that I will face a new challenge or handle a new task," she says. "The ever-shifting nature of consulting is what drove me to the field initially, and it's what keeps me here. In keeping with that theme of the new, I also enjoy mentoring the young professionals entering our office and seeing them grow into their careers."
Forester says she was recently assisting a major retail organization with its Sarbanes-Oxley compliance efforts. Her recommendations enabled the client to reduce its key controls count and to streamline the effort involved in a global questionnaire process.
"It sounds cliché, but hard work is the single biggest factor in my success," she says. "I've told many interns and first year consultants that effort, more than anything, is the one thing that can separate people of similar skill."
That hard work has led to many accomplishments, of course, but Forester says she is most proud of being a mother to her two children while maintaining an upward career trajectory. "It's frequently a difficult balancing act, but worth it," she says. "Also, one of my strongest team members wrote a letter expressing her gratitude for the help I had given her. Honestly, the respect of my colleagues means more than most accolades."
As far as this particular accolade, Forester says this award is most importantly about the recognition of her superiors and peers within the industry. "When I need to work an extra-long week, it's great to know that it isn't going unnoticed."