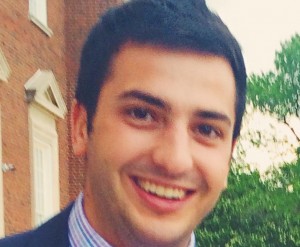 Ben Ashenburg
LYONSCG Excellence in Retail Age: 27
Ben Ashenburg joined Lyons Consulting Group (LYONSCG) as a Business Analyst in March 2015, and last October, he transitioned to the role of Account Manager.
In this role, Ashenburg acts as the primary contact with many of the firm's clients, managing and fostering relationships with them.
With no formal training post-college, Ashenburg has mastered multiple eCommerce platforms, commanding a sound technical grasp of each one. He often configures solutions on the fly in the presence of his clients, providing real-time results.
"I am proud of the role that I played in the successful launch of an international luxury gifting retailer's eCommerce website," Ashenburg says. "It was a highly complex and challenging project that came together only through the hard work of multiple LYONSCG and client team members. I couldn't be more grateful to have been a part of this project team and proud of the work we accomplished together."
Perhaps not surprisingly, Ashenburg was the most frequently voted Employee of the Week in 2016 in LYONCG's Chicago office.
The biggest factor to his success, he says, in both his career and in life has been a strong supporting cast. "Everything I have accomplished wouldn't have been possible without the help of the smart and talented people that I interact with every day," Ashenburg says. "I'm fortunate to have such great colleagues, friends and family."
Ashenburg also says he's excited about the fact that his consulting career is really just beginning.
"In a relatively short period of time, I have had the opportunity to work at multiple different firms in various capacities while gaining exposure to a diverse selection of businesses and business problems both domestically and internationally," he says. "I'm excited about whatever new opportunities and challenges might come next."