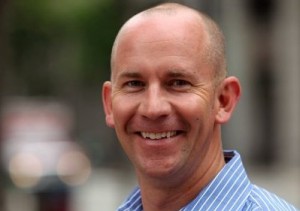 Slalom's Cross Market business helps firms keep up with technology
Seattle-based Slalom Consulting built its model on local customer connections, where employees would predominantly serve the geography in which they lived. About five years ago, Slalom started Cross Market, a business within a business to expand their geographical capabilities, drive scale and remain on the cutting edge of technological innovation. Tom Chew is General Manager of Cross Market, and Consulting sat down to talk with him about how companies stay relevant in the rapidly changing technology landscape, the interconnectivity of culture and technology, and of course the big consulting opportunities that landscape provides.
Consulting: What are some of the big trends in technology consulting today?
Chew: One of the biggest trends we're seeing is the challenge to attract and retain a qualified and skilled workforce. Part of what we've been doing to address it is really blend what I call a culture of consulting and engineering. We've looked at the growth of the business and especially thinking about the agility and how quickly new technology is being invented, we found it a challenge for classic consulting model folks to keep up with how fast innovation is happening. We've always had a technical capability, but about five years ago we built a new capability within the business to really drive more scale, bigger initiatives and really be on the cutting edge of the technological advances and innovations. So we built this business we call Cross Market, which spans our local market capability and extends that capability. Within that Cross Market delivery capability we have today five centers, which are in essence office space that's been set up to support innovation and collaboration.
Consulting: What is Slalom's approach to culture?
Chew: Slalom has this 100-year vision of a world where everyone loves their work and loves their life. You think conceptually about things like work-life balance, work-life integration, but we're challenging ourselves a little more to say can we create a world where everyone loves their work and loves their life. So can we create a situation where we're serving our customers with the best of the best and doing it in a way that the men and women engaged in doing that work are also in environments that are lighting them up and getting them excited to go to work every day, which creates a virtuous cycle of creating the environment where people do their best work and the outcome of that will be we're delivering the best we can deliver for our customers.
Consulting: How do technology consulting firms stay ahead of the curve when technology is changing so fast?
Chew: First we align with the product companies. We have strong relationships with them and understand the innovation that's happening. What we've done is empowered our team to make those investments and stay close to those businesses. In many situations we have employees who may work at one of the big cloud companies that are sitting with us every day and are sort of an extended part of our team. So we have a bit of a dedicated line to the innovation that's happening, whether it's product team connections or even advisory team relationships with venture capital. We invest time from a leadership perspective to make sure we're staying close to what's happening in the startup world.
Consulting: How can companies ensure technological transformations are successful?
Chew: The biggest thing we've seen is starting with an organizational viewpoint. So as we're looking at driving a technology innovation we're also looking at how to help transform the organization to work a little bit differently and think differently around how they leverage technology. So there's a big cultural component that we've seen at companies that focus on changing the culture and evolving the organization are much more successful with these technology transformations than people that take a technology-first viewpoint. I like to say it's not about the technology, it's really around the people and the process and the mindset from an organizational perspective.
Consulting: Where are the consulting opportunities?
Chew: For us, it's almost eating a little of our own cooking, the integration of organizational change and technology, and bringing together strategy and technology. We've found an opportunity to serve our customers better when we go to market as an integrated team versus leading with technology. Our biggest opportunities are to lead with what outcome our clients are trying to drive and then start with a small statement around what we would call alignment or discovery. A lot of our customers have an idea of what they want but don't know exactly what they want, so by starting with a small alignment or discovery project we really get a crystal clear picture of the outcome our clients are trying to achieve. That increases our likelihood of success with our customer. The biggest opportunity from a consulting perspective is to bring that integrated strategy experience and technology team to the table to be able to start small to design that future state and then really execute in a way that delivers results quickly, small 2 to 3 week sprints that deliver value as we go and driving that tighter alignment with the business and technology team and realizing that we no longer have to have long 6-, 9-, 12-month cycles to see value, it's really more around delivering value quickly, being nimble and adjusting to feedback from the business.