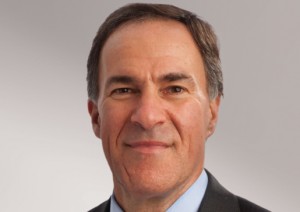 Huron entered into an agreement to acquire Innosight Holdings LLC, a growth strategy firm focused on helping companies navigate disruptive change, enable innovation and manage strategic transformation. When combined, Huron and Innosight will use their strategic, operational and technology capabilities to help clients across multiple industries develop pioneering solutions to address disruption and achieve sustained growth, says James H. Roth, CEO and president of Huron.
"No industry is immune to disruption. Faced with increased competition, often from unconventional sources, organizations are forced to rethink their historical strategies to stay ahead of market forces and changing customer preferences," Roth says. "Together, we will provide a full spectrum of services—from strategy to execution – that will help organizations think, plan and act differently to confront disruption and accelerate growth."
Insight was built by leading strategic thinkers and co-founded by renowned strategy consultant Mark Johnson and Harvard Business School professor and author Clayton Christensen on the notion that "companies and other leaders looking to strengthen today's business while creating tomorrow's growth engines," says Scott Anthony, managing partner at Innosight, who will become a managing director at Huron.
The firm, launched in 2000, is heavily focused on industries undergoing disruptive change such as aerospace, automotive, energy, financial services, healthcare, insurance, life sciences and retail.
"Companies are under mounting pressure to satisfy a range of competing interests," says Scott. "But shifting stakeholder expectations, combined with disruptive change, create significant opportunities for today's leaders. Huron and Innosight's combination of capabilities in strategy, operations, technology and analytics will enable us to offer transformative change to address these opportunities."
Innosight has more than 90 employees and a global footprint with locations in the United States, Singapore and Switzerland.