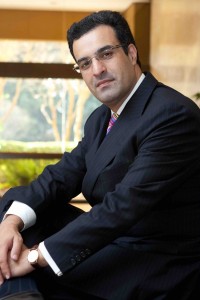 Strativity Group
Headquarters: Hackensack, NJ Additional Offices: Atlanta, Ga., Newport Beach, Calif., London, Sydney, Toronto Service Lines: Strategy Client Industries: Retail, Healthcare
Billable Consultants 2014: 11 2015: 15 2016: 32
Revenue (in millions) 2014: $8.3 2015: $9.6 2016: $13.5
Strativity was born as a response to CRM technology projects that failed to deliver the promised results, says Lior Arussy, President and CEO. Over 50 percent of the CRM projects failed and the main reason was a lack of strategic and operational context to execute on the promised outcome, he says. CRM technology was always merely a tool.
"In Strativity we fused five disciplines; research, consulting, innovation, training, and communication to accelerate strategy executions and maximize success," Arussy says. "Our integrated approach to customer centricity, customer experience design and strategy execution enable organizations to achieve results easier and faster."
The Hackensack, NJ-based strategy firm focused mainly on the Retail and Healthcare sectors, grew at 41 percent last year. Arussy says the firm's growth is a result of several factors—market demand, client maturity, and a track record of success. The topic of customer experience is becoming top strategic agenda item as a way to differentiate. Additionally, clients are maturing and they recognize that technology shortcuts do not deliver results. "We see growth in the area of customer experience design, with a focus on organizational purpose and alignment with customer values, Arussy says. "Customer experience is evolving from basic 'consistency' to 'customer life alignment.'
Transforming journey management into an enterprise-wide commitment is another opportunity the firm pursues with its new technology TouchPoint Dashboard. "With Touchpoint Dashboard we can embed the commitment at every part of the organization and hold everyone accountable for the value they deliver to customers," he says. "Additional opportunities exist in expanding to international markets."
Arussy says the firm is applying its methodology in new industries it hasn't before, working with a global classic brand that is undergoing renewal. It will be a challenge and a reward, he says. "Overall the work we planned to do in 2017 will make an impact on at least 150,000 employees and over 300 million customers. We are excited about that opportunity."
Over the next few years, Arussy says Strativity will grow at a "sensible pace, to retain both quality of work and pride in the outcome we deliver. We will seek truly committed clients and it is the work with them that will guide our growth," Arussy says. "We do not pursue growth for the sake of growth."
As far as the biggest challenges Strativity faces, Arussy says he has two—cheap shortcuts and low-quality solutions, including anyone selling a technology shortcut and anyone who overpromises to clients.
"There are plenty of superficial solution providers who corrupt the client experience and give our industry and customer experience a bad reputation," he says. "I wish there would be more honesty in the business. It might be naïve to ask. But maybe that is what makes us successful, that dash of naiveté, that belief that nothing is impossible."
As far as differentiators, Arussy says the firm offers a complete solution and is a true one-stop shop. "Clients can accelerate their strategy execution when they work with a unified methodology; from diagnostics through innovation, all the way to training every single employee," he says. "It is a still a source of amazement to new prospects that we do it all."