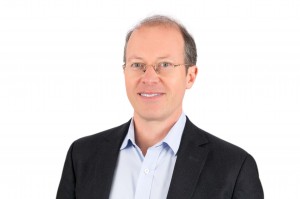 Enovation Partners
Headquarters: Chicago Additional Offices: New York City, San Francisco, Washington DC, London Service Lines: Strategy, Operations Management Client Industries: Energy, Utilities, High Tech
Billable Consultants 2014: 10 2015: 14 2016: 23
Revenue (in millions) 2014: $3 2015: $4.5 2016: $9
It's a great market for energy consulting, and Chicago-based Enovation Partners is all the proof you need. The firm grew revenue an even 100 percent last year and is bringing in some $9 million in revenue with only 23 billable consultants.
There's an increased urgency from clients, says CEO and Founding Partner, Robert Zabors. "We help incumbents become more innovative, and innovators to grow to become incumbents," he says. "And as tax policy changes are debated, and new state regulations are proposed, clients will want to understand and possibly shape the outcome."
As far as differentiators, Zabors says it's the experience of the teams, how the firm interacts with each other and its clients, the data and analytics it brings, and the efficiency and pragmatism that it delivers for clients. "We have a highly collaborative culture of sharing and challenging ideas and pushing ourselves to innovate, while we are helping clients do the same," he says. "Early awareness of global innovation in non-public 'cleantech' companies can inform strategy consulting and our awareness of the markets can help startups succeed."
Enovation, a Strategy firm focused on the Energy, Utilities and High Tech sectors, is at the point where the benefits of scale really kick in as far as developing business and sharing ideas, Zabors says. "And we're still at a size where everyone knows each other and there is extensive cooperation across our offices and teams."
Zabors says the firm's founding partners knew each other from many years in consulting and industry and in 2013 saw basically the same things: an emerging wave of technology innovation moving the energy market toward an increasingly distributed and renewable future; natural gas displacing other fossil fuels; and consumers and regulators developing new expectations for reliability, interaction and sustainability. It was the perfect storm.
"We thought we could help facilitate this transition and work with clients to shape the new energy landscape," he says. "And for that we had to develop a non-traditional consulting approach that would bring a more holistic perspective, and focus on immediate results."
Zabors says the firm started with a focus on three themes—corporate strategy and innovation, distributed energy and storage, and natural gas infrastructure. "We've been lucky that each has grown rapidly," he says. "With the intention of developing expertise in those areas, we've been able to work with a broad set of clients."
As far as opportunities, Zabors says in the near term, they'll come from the fundamental realignment of business and ownership models across the energy industry driven by innovation, as well as new sources of capital—including PE and family offices. Longer term: "there is a generational shift towards the expectation that energy will be more renewable, transportation will be electrified, distributed technology will be pervasive, and a new generation of consumers and investors will look for more controllable and sustainable options," he says. "So we think we're aligned with some of the biggest macro trends."
As far as revenue longer term, Zabors sees about $25 to $30 million as a reasonable revenue target, he says. "As long as we are focusing on the right themes, and have great client results and relationships, we should be able to achieve these targets."