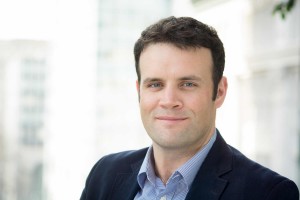 CorpInfo
Headquarters: Santa Monica, Calif. Additional Offices: Irvine, Calif./Houston Service Lines: IT Client Industries: Aerospace, Retail and Utilities
Billable Consultants 2014: 38 2015: 45 2016: 70
Revenue (in millions) 2014: $16.6 2015: $26.1 2016: $34.6
Slow and steady does, indeed, win the race. Since launching in the early 1980s, Santa Monica, Calif.-based CorpInfo, an IT firm focused mainly on the aerospace, retail and utilities markets, has slowly but steadily grown into a force to be reckoned with in its markets.
With nearly 34 years under its belt, the firm began in the technology equipment space, assembling mainframe PCs, however quickly saw while technology has changed over the years, helping customers unlock the value and full potential of technology to move their businesses forward was the one constant, says Stephen Garden, VP of Cloud Services at CorpInfo. "Our co-founders still own control of the company today and have successfully navigated through multiple waves of technological innovation over the last three decades, most recently pioneering investments into cloud computing expertise," Garden says.
Garden credits partnerships as one of the keys to the firm's success. "We pride ourselves on partnering with the right technology partners that are pioneering innovative and game changing technology solutions. Then we invest in training our consultants to become world class in these technologies," he says. "That has been the magic formula. Our technology partners are companies that create massive disruption in the industry by providing a great revenue capturing opportunity."And it's working for sure. The firm grew at 33 percent in 2016, which followed a year of 56 percent growth. In that same time period, CorpInfo's billable
And it's working for sure. The firm grew at 33 percent in 2016, which followed a year of 56 percent growth. In that same time period, CorpInfo's billable consultant's staff has nearly doubled.
So, can it keep up the pace? It can if it keeps its eye on the prize—the cloud.
"Our big opportunities are currently centered around guiding customers in developing a successful path to cloud adoption," Garden says. "The deeper opportunity is in helping customers make fundamental shifts in their business models through leveraging cloud computing and other innovative technologies which set the stage for significant consumer advancement in areas like the Internet of Things (IoT) and DevOps."
It's also about better serving our customers on strategic projects that drive innovation and enable their businesses to grow in new ways never thought possible, Garden says.
"The coming of age of cloud computing excites us because a lot of the investment we have been making is now starting to pay us a dividend," Garden says. "We are excited about what comes next."
The goal, Garden says, is broader coverage of the U.S. presents interesting opportunities to help serve more clients and expand the roles and responsibilities of the team internally to take their careers to new heights.
From a revenue perspective, "our goal is to be an international operator within the next three years with a team close to 500 and revenue north of $100 million," he says. "We also want to be helping landmark industry changers through our work. We pride ourselves on deep domain experience. Being agnostic comes at a cost. We've been able to successful transform our company through multiple periods of technological change. What better way to be able to guide customers through similar technological transformation.
Meanwhile Garden says his biggest challenge right now—besides being able to find ample parking for the firm's growing number of employees—is to not stumble under CorpInfo's own momentum. "There are a lot of bright shiny objects out there for us to play with right now," he says. "Being selective and strategic are our biggest challenges."