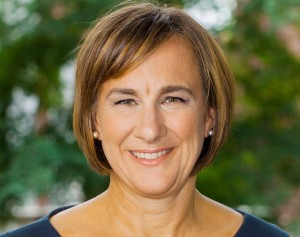 Deloitte Consulting Janet Foutty / Chairman and CEO
Consulting: Can you sum up where your firm is today?
Foutty: 2016 was another strong year for us with continued growth of our consulting business. We have continued to develop our business to serve our clients' evolving needs. We have had an outstanding year with regards to our talent—attracting and retaining great people and extending the range of skills we bring together for our clients. Today we have different types of people working together than what would have been found in a consulting firm in the past. For example, we have data scientists and designers working alongside with people in more traditional consulting roles to help clients take advantage of developments in artificial intelligence, cloud, and the transition to a more digital approach to business. Disruption is a continuous cycle, so we also made exciting acquisitions this year to strengthen our capabilities—both in the digital space and to add industry-specific depth. For instance, we acquired Heat, a full service creative agency, and Casey Quirk, the world's largest strategy consultancy devoted exclusively to serving the asset management industry. Forging strategic alliances to deliver the best thinking to our clients was also important for us this year, including teaming with Apple to focus on enterprise digital transformation.
Consulting: What's your firm's outlook for 2017?
Foutty: One important focus is on major areas of significant transformation in business and society—for instance, areas like the future of mobility and the future of work. The very nature of work is changing in fundamental ways, and we are working with our clients to help them find ways to shape and drive the changes that are coming. Technology change and talent continue to be key themes and areas of need for our clients. We expect to see high demand from clients looking to take advantage of new technologies, digital opportunities, and new talent models. We're already working on our outlook for Technology and Human Capital trends, both of which will be published in 2017. We are also investing in digital and making investments to keep enhancing our capabilities in cyber, M&A, analytics, crowdsourcing, artificial intelligence, cloud computing, digital, and Internet of Things.
Consulting: What are the biggest opportunities in 2017? What are the biggest challenges?
Foutty: We are anticipating continued growth in demand from organizations as they take on complex challenges around digital disruption and globalization. The rapid pace of technological change continues to challenge businesses, as does the environment of uncertainty we see globally. Continuing to adapt and innovate while focusing on the most critical drivers of change in business is our biggest opportunity this year—all with the goal of best serving clients and generating positive impact for them. The breadth of our capabilities allows us to help businesses find new ways to make the most of opportunities others may not see. We look again to find possibilities in unexpected places. 2017 is sure to be a year of change and opportunity, and we look forward to delivering impact for the clients we serve.