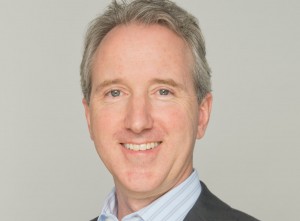 North Highland Dan Reardon / CEO
Consulting: Can you sum up where the firm is today?
Reardon: With changing market dynamics in the consulting industry, we adapted and faced challenges head-on in 2016. We engaged with our clients in different ways, servicing organizations from strategy through delivery. This shift paid off in the fourth quarter when we saw record setting levels of utilization and significant month over month revenue growth.
Consulting: What's your firm's outlook for 2017?
Reardon: We have a great runway heading into 2017, and I expect that we'll continue to see the success we saw in the back half of 2016. Our expectation is for strong growth over 2016. This year marks North Highland's 25th anniversary, and my 20th year with the firm, and it's amazing to look back and see our journey over the past 25 years. We're incredibly proud of the model that we've built, and our focus will continue to be on our people and our culture. Our employee-owners are the most important asset to North Highland, and we want to provide them more flexibility, opportunities and choice in the year ahead through increased investment in talent development. We have deep expertise in the areas that matter to our clients—customer experience, performance improvement, technology and digital, and transformation—and we'll continue to focus on deepening our capabilities from people and change to data and analytics, and more.
Consulting: What are the biggest opportunities in 2017? What are the biggest challenges?
Reardon: Our clients are looking for consulting partners who can offer the full spectrum of consulting services from strategy to delivery work, while also providing deep expertise in their industry and across the emerging trends/issues they face, and North Highland is incredibly well-positioned to meet this demand.