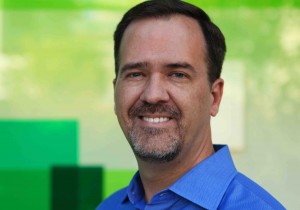 Collaborative Solutions Carroll Ross / CEO
Consulting: Can you sum up where your firm is today?
Ross: Collaborative Solutions closed 2016 strong, continuing along a growth trajectory that has shown growth in excess of 30 percent annually over the past several years. We grew our team by more than 200, made our formal entry into the European market, and received our first institutional capital investment, which will help fuel our continued rapid growth and in particular, support global expansion. We continued to carefully curate our unique "Collabie" culture, and were honored to receive 11 workplace awards, including the No. 4 spot in Consulting's 2016 Best Firms to Work For list. Most importantly, we supported dozens of customers in their cloud transformations, including such well-known companies as Michael Kors, Bloomberg, Dun and Bradstreet and Legg Mason.
Consulting: What's your firm's outlook for 2017?
Ross: Our 2017 outlook is very promising, and we expect to continue along our current growth curve, bolstered by growth in our European practice and the addition of Asia. While we are cross-industry experts, we anticipate an increase in our Retail, Education and Government, and Professional Services verticals, due to high demand in those areas. Furthermore, we are seeing a significant uptick in our version of Application Management Services, called Continuous Value Services.
Consulting: What are the biggest opportunities in 2017? What are the biggest challenges?
Ross: Customer satisfaction is our key priority, so naturally our biggest opportunities in 2017 are customer-focused. One of the most important initiatives in 2017 will be the continued development of our strategic consulting arm. Our customers need a cloud strategy partner to help them map out, plan for, and make strategic decisions to support their cloud transition. We will also focus on making cloud deployment event more accessible and affordable by building out "out-of-the-box" deployment package to provide customers with a set of tools tailored for their industry.