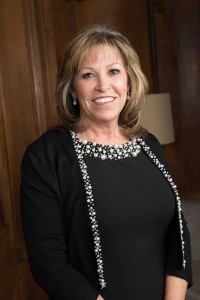 Cindy Garrett Director, West Monroe
Client Service
There are many roads to a career in consulting. Typically, that road doesn't lead back to a client. But that's precisely how Cindy Garrett came to be a consultant.
Garrett worked in the healthcare industry for 20 years, most recently in national claims and customer service operations for a large healthcare payer. One of her prior vendor partners joined West Monroe and, based on his experience there, reached out to Garrett and encouraged her to explore a new opportunity in the consulting profession.
"All the stars aligned," she says. "West Monroe's culture and values have been a great fit. The firm's scope of services has created great opportunities for me to do work that I love, focused on customer experience and customer service, and to broaden my experience across industries. And I have the chance to work alongside incredibly talented and fun people every day."
Today, Garrett is a director in West Monroe Partners' Customer Experience practice where she leads the contact center practice for the organization, overseeing delivery of innovative strategies that apply leading technologies to drive performance and advantage.
"I love the variety in my day-to-day work—different industries, complex business issues, evolving technology. I also enjoy being able to tap into West Monroe's incredible talent and uncommon blend of business and technology expertise to help clients solve challenging problems and transform their operations for success," Garret says. "Every day, I'm surrounded by sharp people who have expertise in many different disciplines. Being in this environment allows me to continue learning and developing my skills and knowledge, even after 32 years in business."
Her professional achievements include leading large business and IT transformation efforts, optimizing customer experience, and developing and executing call center strategy. Since joining West Monroe, Garrett and her team developed the organization's High Performance Contact Center solution offering, which helps clients transform their contact center operations.
As far as winning the award, Garrett says she is humbled. "On a personal level, this award is very meaningful to me because it's a chance to celebrate with women like me who are incredibly blessed and thankful for our opportunities to do work we love with people that we respect and to have a true impact on our clients' and colleagues' success. I encourage all women to find a career that makes them as happy as I am."
Consulting: What is your greatest personal or professional achievement?
Garrett: "One that stands out is our current multi-year partnership with a large healthcare provider. We are working with the client to develop and implement a customer experience strategy for delivering a consistently positive patient experience across all touch points. What makes this project unique and notable is the client's commitment to invest in customer experience from the ground up and be willing to do everything necessary to truly transform customer experience—for example, engaging all of its functional leaders in designing and building the solution. It takes time—but we are already seeing that commitment begin to pay off. Not only is this effort driving a better and more consistent patient experience that will have a tangible impact on revenue; it is accomplishing that while also driving down costs. As a partner and adviser, it is a great feeling to see this type of long-term, strategic initiative begin to deliver quantifiable success."