With a tumultuous technology transformation underway, the manufacturing sector is gearing up for its digital revolution. And consultants could be the key to productivity and profits.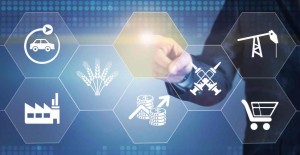 In a television and online ad campaign launched last year, an earnest college graduate named Owen told his friends and family that he's had accepted a programming job at the venerable conglomerate General Electric. Owen's puzzled pals and parents couldn't fathom why Owen was skipping a shot at a Silicon Valley gig to take a job that didn't quite compute: coding for a manufacturing company.
Judging from the discussions about the state of U.S. manufacturing that flared up during the recent Presidential elections, Owen's parents and pals are hardly alone. Outside the industry few seem to grasp the nature and magnitude of the change that manufacturing will undergo in the coming decade. GE's series of Owen ads captures quite a bit about the industry's massive technology-driven transformation.
GE, which has promoted the word "digital" to the front of its tag line, now bills itself as "the world's premier digital industrial company." A Bain & Company paper that examines advances in digital machinery asserts that few industries will be transformed by digital-technology advancements as thoroughly as industrial machinery: "digital technologies are not merely changing the way products are sold, but how companies operate." EY Americas Advisory Industrial Products Leader Lisa Caldwell likens the scale of this change to the industry's quality movement in the 1980s and the overall ecommerce revolution in the late 1990s and early 2000s. "This is a similar shift," she says, "and we're in early days."
Given these comps, it's not surprising that industrial manufacturers need a broad range of assistance from their consulting partners to leverage manufacturing-technology advancements while also figuring out new business models, new customer expectations, new cyber threats and new talent challenges. Plus, a range of "pre-Industry 4.0" challenges are also sustaining the demand for manufacturing services.
Biggest Challenge: The L Word
While technology poses the most visible opportunity to manufacturers (see "Mindful Guidance on Advanced Technology" on opposite page), the speed of its development along with its cascading impacts on strategy, the workforce and customer relationships also make it difficult to leverage. "Technology continues to drive significant opportunities for manufacturers," says BDO National Manufacturing & Distribution Practice Leader Rick Schreiber, "but it's also one of their biggest challenges." Other obstacles also exist, including the following:
Economic forces
As several manufacturing consulting leaders emphasize, the U.S. manufacturing industry has posted a low single-digit annual growth rate for the past decade, and this growth pace is expected to continue for several years. "It's a slow-growth environment, and manufacturers are struggling with that," reports PricewaterhouseCoopers Industrial Manufacturing Leader Bobby Bono. A strong U.S. dollar also has challenged many U.S.-based manufacturers, especially heavy exporters. This environment continues to pinch profits. "Other industries would be shocked at how small manufacturing margins are," says Capgemini IoT North American Practice Lead Debbie Krupitzer. "Manufacturing has super-lean margins— getting a 3 percent to 5 percent margin is actually pretty good." On a more positive global economic note, U.S. manufacturing competitiveness is in good shape thanks to the country's leading productivity rate and also to rising labor costs in China and other (previously) low-cost regions. "What used to be an incredibly dramatic wage rate gap has closed significantly as wage rates in many developing markets have skyrocketed," says Justin Rose, a Partner with the Boston Consulting Group. "Productivity gains in those markets have not kept up. … In our view, you can basically find a competitive manufacturing and supply base in pretty much any region in the world." Rose sees more manufacturers are rethinking why they should continue shipping goods produced in China to the U.S., when they instead can set up competitive operations in the U.S. or Mexico instead.
Regulatory and legislative uncertainty
An unexpectedly volatile Presidential election cycle created months of uncertainty for manufacturing leaders trying to get a read on the future of healthcare reform and, potentially, corporate tax reform. "It's difficult to plan ahead when you're guessing on the outcome of tax reform and healthcare legislation—items that will affect manufacturers in significant ways," says Bono. Environmental Protection Agency (EPA) rules, ongoing Occupational Safety and Health Administration compliance (OSHA) challenges and compliance with the U.S. Foreign Corrupt Practices Act (FCPA) also poses challenges, notes Grant Thornton Managing Partner Jeff French, who leads his firm's manufacturing practice. "We're doing a lot of work to help manufacturers with regulatory issues," French reports. On the global front, regulatory uncertainty has also spiked. The European Commission's recent state aid rulings—most notably, the commission's decision that Apple owes Ireland roughly $14.5 billion in back taxes, despite Ireland's challenge to that ruling—is a prime example of global regulatory uncertainty.
Customer preferences
The Amazon Effect—previously seen disrupting retail, financial services and telecommunications companies—has hit the manufacturing industry. "Industrial clients are starting to act a lot like consumers because of the experience that they've had as consumers in other industries," Caldwell explains. "I can order something on Amazon prime and have it delivered to my house the same day." That experience is rewiring customer expectations. "Customers are asking, 'Why can't I get the materials tomorrow?' or 'Why can't I get my replacement parts the same day I order them?'" Caldwell continues. "Trying to meet these new customer expectations is creating a lot of challenges." Krupitzer and Schreiber also point to a growing customer demand for customized products and services.
Advanced manufacturing skills
At a time when millions of manufacturing jobs remain unfilled, consulting leaders confirm that their clients confront a major skills gap. "I don't think there's any doubt that almost every company is facing a talent challenge," says Rose, who breaks the issue into two parts. First, he explains, the pools of resources that manufacturers need to succeed today fundamentally differ from the pools of resources that manufacturers have traditionally recruited, hired and developed. In addition to hiring engineers, companies also seek robotics skills, programmers like Owen, data analytics experience, customer experience savvy, marketing chops and product managers. "That's very different from hiring people to make pickup trucks," Rose notes. Second, the competition for many of these types of skill sets is fierce. Many of these talent pools are not yet terribly deep in the U.S., Rose continues, yet manufacturers are competing for them against Silicon Valley companies, app-makers and other tech organizations.
A common theme cuts across nearly all of these challenges. "If I had to sum up all of the challenges in one word, I think it would be legacy," says Caldwell, who stresses that her description applies broadly. Many of the ways that manufacturers traditionally thought about and managed their organizational structures, processes, products, workforces and technology now require a major update.
Help with Everything
Asked to describe the type of help manufacturing clients are currently seeking, Caldwell responds that requests are all over the map. Manufacturing practice leaders at other firms agree as they run through recent engagements covering strategy work, performance improvements, cybersecurity, ERP implementations, the creation of new business models and joint ventures, workforce planning, cost-reduction along with a range of robotics, data analytics, connected products and other advanced manufacturing technology work.
Caldwell's team fields client questions concerning "what it means to be a digital company and what do we need to do to go on that journey?" These types of strategy questions—should we create a separate digital organization insider or outside our current company? Should we acquire a technology company? Should we partner with a technology company?—call to mind similar questions that cropped up within a number of industries in 1999-2000 during the beginning of e-commerce.
Although work related to digital transformation features prominently in current manufacturing consulting activities, clients are expressing interest in several other types of work—some cutting-edge, others more traditional—in several areas.
Strategy Work
Rose reports that clients are hungry for strategy help, which he describes as falling into two buckets. One relates to thinking through the traditional, overall manufacturing strategy in light of how production costs and supply chains are changing globally. A second type of strategy work relates more directly on advanced manufacturing technology. Those requests usually are set in motion, Rose notes, when manufacturing leaders ask: How are we going to use these advanced manufacturing technologies and digital technologies in our business? PwC's Bono reports that his team receives similar types of requests: strategy assistance focused on increasing revenue and decreasing costs; and large planning questions surrounding potential investments in advanced manufacturing technology. Technology strategy work tends to focus on two areas: investments that bring about more connected operations within the company, and investments in connected products. Caldwell points out that the most successful advanced manufacturing technology investments to date tend to be those with clear links to a manufacturer's business strategy. "The companies that will be successful over the long term are those that are not just experimenting [with new manufacturing technology]," she says, "but those experimenting in the context of the direction that they want to drive their business."
Cybersecurity
Ninety percent of manufacturing executives cite cybersecurity as a major concern in BDO's 2016 Manufacturing Risk Factor report, which is based on an analysis of risks mentioned in annual reports. This risk has become pervasive as companies in all industries operate in an increasingly digital manner. "We're seeing a lot of requests from manufacturing clients who want help developing a comprehensive cybersecurity framework that encompasses everything, including threat monitoring, proactive intelligence, incident response planning and testing, and business recovery," Schreiber says.
It systems
While traditional enterprise resource planning (ERP) implementations, upgrades and integrations (e.g., with new business intelligence and data analytics applications) work does not sounds as innovative as IoT, it remains in demand. The widespread movement of enterprise technology to cloud-based models is also taking place within manufacturing companies of all sizes. Many companies are investing in new customer relationship management (CRM) systems to improve the customer experience. "Companies are using information in new ways, and software is a big part of this change—whether that comes in the form of CRM systems, bolt-ons to existing ERP systems that help consolidate financial reporting, or replacements of in-house systems as they move to the cloud," French reports. "These areas are pretty hot right now."s
Performance optimization and cost reduction
Despite the slow-growth environment, manufacturers understand that they must invest in new technology and capabilities or risk falling behind. This drives a need to cut more costs and achieve more optimization—despite impressive gains in these areas in recent years—while "investing prudently," Bono notes. "Clients are saying, 'Help us get even more savings so that we can invest more in disruptive technology and related areas,'" says Krupitzer. Although many manufacturers have "leaned out so much," she continues, there still exist valuable opportunities to increase optimization on the plant floor. This work includes a comprehensive approach to plant assessments. Krupitzer and her colleagues are applying technology typically used to produce three-dimensional replications of products at the plant level, for example. By digitally twinning the entire factory, Capgemini and its clients gain more clarity into what can be added, subtracted or altered throughout the entire production cycle to increase throughput, efficiency and cost-savings.
Mass customization
In response to rising customer demand for more personalized products, U.S. manufacturers are ramping up their mass-customization capabilities. This effort "requires a lot of innovation," French says. Those creative improvements relate to process and production configurations. More product variations require more changeovers to production processes and, often, shorter production runs. Making that work in a cost-effective manner also is driving consulting work.
Talent management
As manufacturing's technology-fueled transformation progresses, companies need to assess the skill sets they need to continue to evolve. After assessing their skills gap, they need to create, or update, a human capital strategy to close the gap. This strategy may call for hiring new talent, acquiring talent in an acquisition and/or retraining certain segments of the current workforce. Manufacturers are realizing that "they need to think differently about the skillsets of people who work in their factories," Bono says. "Many times, they need more engineers than they needed previously. If a factory contains a lot of robots, the company needs people who can program, maintain and fix those robots."
As with most of the other issues confronting industrial manufacturers today, the talent challenge runs deep. Bono and other manufacturing consultants note that more manufacturers are creating innovative training partnerships with universities, community colleges and vocational schools in addition to new public-private partnerships focused on strengthening and enlarging the future supply of manufacturing talent. "You really have to change the way you think about your current and future employees – and the way they think about your company," Bono adds. "It's rebranding."
Some traditional manufacturers would wholeheartedly agree. GE Digital's CEO was not a product of the conglomerate's famed leadership development program, but an external hire from tech giant Cisco. "If you went to bed last night as an industrial company," GE CEO Jeffery Immelt is quoted saying on the GE digital site, "you're going to wake up this morning as a software and analytics company."
That may be stretching the current speed of the manufacturing transformation, but not by too much.
Sidebar: Mindful Guidance on Advanced Technology
Manufacturing consultants tend to be a practical, non-nonsense bunch. For good reason: the value of their services and guidance can be measured in cycle time, on-time delivery, throughput, inventory turns, capacity utilization, downtime and other tangible metrics. So, it's surprising to hear veteran consultants share more thoughtful and qualitative guidance on how clients should proceed when striving to leverage robotics, digital transformation, augmented reality and other forms of advanced manufacturing technology. This decidedly mindful counsel includes:
Being patient Capgemini IoT North American Practice Lead Debbie Krupitzer suggests that manufacturers heed the lessons of other breakthrough technologies. "RFID was often billed as a panacea," she says, "and that was not necessarily the case." Krupitzer emphasizes the importance of starting any advanced technology initiative with a valid case. "Throwing technology at something isn't going to do anything for you if you don't have that solid foundation," she adds. "That certainly applies to IoT."
Thinking strategically EY Americas Advisory Industrial Products Leader Lisa Caldwell stresses that the advanced manufacturing technology revolution has only just begun. She also points out that while many manufacturers, hardware providers and software providers are testing out new approaches and capabilities, no dominant paradigm has emerged yet. Rather than plunging into new pilots, Caldwell advises clients to start with their business strategy – what the leaders want the company to be—and then use that vision to determine which advanced-technology experiments make sense to try.
Starting small A common failure, especially with regard to IoT and sensor initiatives, involves data overload. "Some companies start by saying, 'Let me get all of the data in one spot and then I'll figure out what to do with it,'" says Justin Rose, a partner with the Boston Consulting Group. "That's actually contrary to how we advise clients." Instead, Rose and his team advise clients to craft a use case that focuses on a specific problem and the specific data that will help solve that problem. This approach helps keep the data set manageable. If the approach works, Rose says, a manufacturer can then iterate by solving three problems and then 10 problems and so on.
Sidebar: Connected Products will Disrupt Pricing
The connected-products revolution offers attractive opportunities, including access to new troves of customer usage data, proactive maintenance alerts and products that service themselves. As manufacturers begin to invest in these opportunities, however, PwC's Industrial Manufacturing Leader Bobby Bono believes they're also going to encounter a tricky pricing challenge.
In the past, manufacturers would sell customers a widget whose price was based on what the market would bear along with cost and margin considerations. With the advent of connected products—also referred to as the industrial Internet of things (IoT) and, more loosely, Industry 4.0—"the whole pricing scheme is going to need to change," Bono asserts.
Soon, more sensor-equipped widgets will be monitored on a real-time basis, which will enable more manufacturers to make stronger and lengthier performance guarantees. Rather than relying on traditional one-year warrantees, Bono envisions manufactures developing service contracts that lay out how the equipment will be monitored and maintained in a highly proactive fashion.
This approach could lead to guarantees of no down time over certain periods of time. "How do you price that?" Bono asks. A revolutionary pricing model, he suggests, would be for a customer to pay nothing upfront for a product, but to instead pay a monthly fee for as long as the product continues to perform.
"That's an extreme example, but it's also a compelling one," adds Bono, who believes more manufacturing leaders will soon be obliged to consider a range of new connected-product pricing models.
Sidebar: Manufacturing Gets Robotic
Before launching into a juicy description of a video featuring meat-trimming robotics, the Boston Consulting Group's Justin Rose, a Partner with the firm, warns that he's a bit of a robotics nerd.
"When I think about the world of things that can be automated," he says, "meat-trimming would not be top of mind. Every piece of meat a butcher cuts is unique in terms of size, shape and weight, and also in terms of where the meat is in relation to bone, fat and gristle… [Before viewing the video], I would have thought, 'There's no way you can automate that."
That initial skepticism followed by eye-popping surprise is occurring in more manufacturing areas as optical sensing, material handling, gripping and handling technology and other forms of advanced robotics get even more advanced.
BCG research indicates that the share of tasks performed by robots will surge from about 10 percent in 2015 to more than 25 percent by 2025 while increasing productivity by as much as 30 percent. Productivity also should rise thanks to other technology advancements, including growing adoption of digital technology and sensors throughout the supply chain and the use of augmented reality. Advances in flexible robotics, through which robotic devices can quickly be re-trained and reconfigured, will help drive greater adoption of mass customization.
The transition to advanced robotics will take time, Rose notes, but he and manufacturing leaders at other firms indicate that they are already in the process of helping clients lay the groundwork for installation. A paper Rose co-authored with BCG colleagues lays out several steps manufacturers should consider to enhance their ability to adopt and smoothly integrate robotics into production processes: getting a clear picture of the price and performance of relevant robots along with related labor costs; conducting competitive benchmarking; staying current on this rapidly developing technology area; preparing the workforce; and preparing the organization.
The final two steps represent significant challenges that should drive manufacturing-consulting services. The current supply of advanced robotics expertise (installation, integration and maintenance) is low and will be a challenge to access via hiring and training. From an organizational readiness perspective, Rose points out that the adoption of robotics-driven manufacturing capabilities will require flexible networks as well as major operational transformation in most cases.
In other words, it's not a bad time to be a robotics nerd.