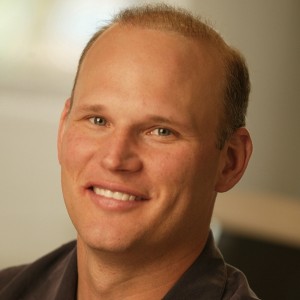 59. Trissential Growth Rate: 39% HQ: Wayzata, Minn.
Trissential is a management consulting firm specializing in business improvement and project implementation. The firm offers clients specialized practices for Enterprise Transformation, Organizational Effectiveness and Change Leadership, Business Architecture and Analysis, Portfolio/Program/Project Management, Software Quality/Testing and ERP. "Our passion is improvement, which is embodied in our Essential Business Model. Effective strategy brings clarity that you need to prioritize the right work," says Keith Korsi, CEO of Trissential. "Efficient management helps to improve portfolio, program and project management." Korsi sat down to discuss the firm's success.
Consulting: What were the main factors that contributed to your firm's exceptional growth?
Korsi: Our organization cannot grow without our great people and our dedication to our core values. The quality of our work, the value we deliver, and our exceptional partners also drive our continued success. Our recent acquisition by SQS, the world's leader in software quality assurance, brought a new service offering to Trissential and the U.S. that dovetails perfectly. Trissential's business model is now even more comprehensive, adaptable, and scalable to the various needs of our clients. Another factor to our growth is servicing the client demand in Agile Transformation and Organizational Change Leadership. More and more companies that are dealing massive change have realized the need for a dedicated transformation partner.
Consulting: How is this year shaping up for your firm?
Korsi: This past year has been one of integration and transition. In June, we wrapped up the first full year since the acquisition and have successfully combined the best of both worlds. Trissential has brought all of SQS's capabilities to the U.S., and now SQS prepares to take Trissential's business model to the rest of the world.
Consulting: How would you describe your firm's outlook for 2017? Where do you see the most opportunities?
Korsi: We are excited for 2017. The integration will be fully completed and Trissential will have transformed from a $35 million regional consulting firm, to a $450 million global player. In that, we see the market continuing to respond to our offerings within Quality Assurance, Agile Transformation and Organizational Change Leadership. The client response was fantastic in 2016 and we expect that will only continue.
Consulting: What are your firm's biggest challenges in 2017?
Korsi: A big challenge for the upcoming year will be finding and retaining top talent in the Agile Transformation, Organizational Change Leadership, and Quality Assurance pillars. The demand in this space is high, and will continue to be in 2017. We will also focus on continuing our current steady growth here in the U.S., while working with our parent company to take the Trissential message and brand internationally.
Consulting: What does being named one of Consulting's Fastest Growing Firms mean to your firm, your employees and your clients?
Korsi: Since we started the company, it was always our goal to be recognized for doing good, by the industry. Trissential is proud of what we have accomplished and grateful for everyone who helped to make this award happen. We have always aimed to be a great place to work for our employees and a great company to work with for our clients.