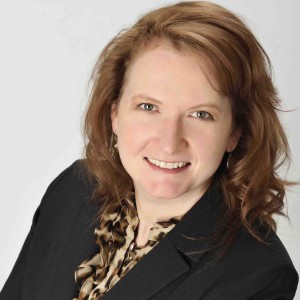 32. TOP Step Consulting Growth Rate: 112% HQ: South Riding, Va.
TOP Step Consulting improves business efficiency and productivity for Professional Services organizations specializing in complex global operations. They have served over 250 world-class organizations. Their goal is to help customers achieve their profitability goals by streamlining operations through PSA technology alignment, Project Management Office alignment, and consulting skill training. "Our team has extensive experience in professional services business operations, professional services automation (PSA), project management and consulting skills," says Jodi Cicci, CEO or TOP Step Consulting. "Since 2007, we have served over 270 organizations across the globe. We are proud to be awarded 'Best of the Best' by SPI Research for a seventh consecutive year and ranked as one of the fastest-growing private companies by Inc. 5000. We attribute this success to our stance that each engagement is as important to us as it is to our client." Consulting caught up with Cicci to discus the firm's 112 percent growth rate and its No. 32 ranking on this year's Fastest Growing Firms list.
Consulting: What were the main factors that contributed to your firm's exceptional growth?
Cicci: Continued recognition in the industry of our expertise in NetSuite OpenAir and FinancialForce PSA technologies, increased partnership with both vendors to engage customers and connect/engage with other vendors partners, customer loyalty for service engagement renewals, increase in technology offerings including JavaScript deliverables.
Consulting: How is this year shaping up for your firm?
Cicci: We are close to our target revenue forecast even after facing a slowdown in one of our focus technologies where the vendor has limited work for partners.
Consulting: How would you describe your firm's outlook for 2017? Where do you see the most opportunities?
Cicci: Additional PSA technologies and partnership with other leading consulting firms to resell/redeliver their offerings that complement our services and expertise, 2017 will prove to be another exciting year of change and challenges as we continue to expand our practices
Consulting: What would you say are your firm's biggest challenges in 2017?
Cicci: Maintaining growth in newer practices and technologies. Establishing the company to be a leader includes having experience and customer referrals which are both in work with one of our newer practices and long established in our older practices. Maintaining growth also means continuing to be a trusted partner with current customers so that we become their go-to consulting firm.
Consulting: What does being named one of Consulting's Fastest Growing Firms mean to your firm, your employees and your clients?
Cicci: It means our mission statement is working and customers and industry are taking note. Our mission statement: TOP Step Consulting enables and empowers Professional Services organizations to be profitable, scalable, and efficient through change management, process enhancement, technology deployment, and skill set training with a Customer First approach. It is an honor to be recognized by Consulting magazine and I look forward to the conference.