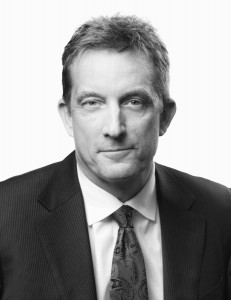 21. The Spur Group Growth Rate: 161% HQ: Redmond, Wash.
Ray Rasmussen, Managing Principal of the Spur Group, says: "Our clients are leaders in their respective organizations with responsibility for delivering substantial business results. Make better go-to-market decisions, connect your communications and strengthen your operations with The Spur Group. Together we make you the hero, fix your biggest problems and deliver results that matter." Rasmussen sat down with Consulting to discuss the firm's 161 percent growth rate, as well as its No. 21 ranking.
Consulting: What were the main factors that contributed to your firm's exceptional growth?
Rasmussen: Some of it is luck. Our clients are some of the largest technology companies in the world. As their world has changed, and as these firms have prospered, we have grown our services, capabilities and reach to match. But it is also our hiring practices. We very careful screen hundreds of resumes for the10 or so people we train and hire each month. Over the years we have become adept at recognizing talent from many disciplines that others might have overlooked. The result is a very diverse set of thinkers that strengthen the creativity and quality of the work we deliver. The commitment to the business and our people has resulted in a culture of attainment. Last year at our company meeting for example, we discussed the essential nature of creating an environment within which our people can flourish as a requisite condition for the business to flourish. And we noted a flourishing business creates significant opportunity for team members at every level.
Consulting: How is this year shaping up for your firm?
Rasmussen: This year has been incredibly busy for us. We launched our Sales Transformation service line in the last year and we're focusing on growing as a managed service provider as well.
Consulting: How would you describe your firm's outlook for 2017? Where do you see the most opportunities?
Rasmussen: We are very bullish on 2017. Our focus continues to be to delight clients looking for business results that matter and are interested in driving revenue acceleration. We believe we will build upon our existing relationships, attract new clients, and expand our offerings in a manner that drives success for our clients, our people and the business.
Consulting: What are your firm's biggest challenges in 2017?
Rasmussen: Everyone says that growth brings challenges. Last year we implemented a way to direct each of the systems and processes we implement with a simple guideline: Does this work for 10x more business? Having the guideline has not made the work easier. Our teams that manage everything from operations, finance, marketing, HR and IT are all given very difficult problems to solve. What it does give us is a simple way to decide if the path we are taking makes long-term sense for the business.
Consulting: What does being named one of Consulting's Fastest Growing Firms mean to your firm, your employees and your clients?
Rasmussen: For the firm, it is a great honor. For our clients, the increasing capabilities of the firm mean a wider range of ever-improving services. For our employees, being named one of Consulting's Fastest Growing Firm is a reward for hard work and commitment to one another.