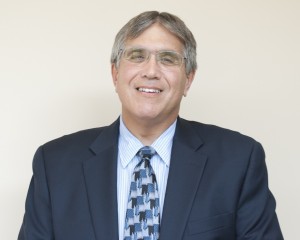 36. SBS Group Growth Rate: 103% HQ: Edison, N.J.
SBS Group provides business management solutions to help growing companies meet their operational, financial, regulatory, and technical challenges. Through a proven process of Discovery, Analysis, Design, and Delivery we leverage ERP, CRM, Business Intelligence, and Office Productivity technology to build, deploy and support innovative systems in your data center or in the Cloud. SBS Group is a Microsoft Gold Partner and Master VAR providing consulting and IT services to organizations across the nation. SBS works with clients, not just for them, to help them become more productive, efficient and profitable through the intelligent application and integration of technology. SBS Group's Management Team is responsible for the strategic direction and day-to-day operations of the company. Covering all aspects of operations, sales, product and service strategy, management, and finance, the team works together to ensure the continued success of the company and clients. Meanwhile, the SBS Group Partner Program is designed for partner organizations that want to accelerate their business through exclusive vertical solutions, an extensive set of branding tools, expanded sales support and solution sets including SharePoint, CRM, network infrastructure and the full suite of Microsoft Dynamics solutions. SBS Group carefully selects its Technology Partners for their best-in-class solutions, says James Bowman, President and CEO. "With a tightly integrated bundled solutions, SBS Group customers receive customized industry and functional solutions that meet the unique needs of our customers." Consulting sat down with Bowman to discuss the SBS Group's 103 percent revenue growth and No. 36 ranking.
Consulting: What were the main factors that contributed to your firm's exceptional growth?
Bowman: SBS continued its investment in cloud services, expansion of our CRM practice offerings, and the development of new solution offerings for our professional service industry clients.
Consulting: How is this year shaping up for your firm?
Bowman: We are again growing at about a 20 percent rate and we expect this to be another terrific year.
Consulting: How would you describe your firm's outlook for 2017? Where do you see the most opportunities?
Bowman: The continued expansion of our cloud services business, the launch of Microsoft's Dynamics 365 solution, and the growing acceptance of our AXIO solutions for enterprise clients will continue to drive our revenue growth in 2017. We expect to continue to grow in double digits.
Consulting: What would you say are your firm's biggest challenges in 2017?
Bowman: Our biggest challenge will be to manage the transition of our business model to the subscription-based recurring revenue model of cloud services.
Consulting: What does being named one of Consulting's Fastest Growing Firms mean to your firm, your employees and your clients?
Bowman: It demonstrates to our clients and employees that SBS is committed to continuous improvement and driving greater value in our relationships with all of our stakeholders. It validates our mission of being a company that stakeholders trust and strive to do business with through a long-term relationship.