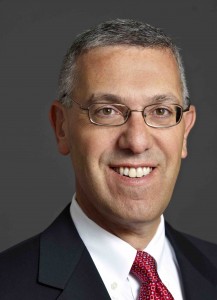 49. Protiviti Growth Rate: 65% HQ: Menlo Park, Calif.
Protiviti is a global consulting firm helping companies solve problems in finance, technology, operations, governance, risk and internal audit, and has served more than 60 percent of Fortune 1000 and 35 percent of Fortune Global 500 companies. Protiviti and its independently owned member firms serve clients through a network of more than 70 locations in over 20 countries. Joseph Tarantino, President & CEO of Protiviti, sat down to discuss the firm's financial performance.
Consulting: What were the main factors that contributed to your firm's exceptional growth?
Tarantino: Our strategy focuses on helping companies solve critical business problems in internal audit, risk and technology. In the last 12 months, we have enjoyed strong revenue growth, fueled partly by exceptional demand for IT and financial services solutions. We also continue to invest heavily in our people, ensuring that they have the expertise, training and tools they need to offer our clients exceptional service. Our firm's ongoing success is the result of our strong relationships with clients and a committed workforce.
Consulting: How is this year shaping up for your firm?
Tarantino: Globally, nearly all of our practices experienced continued growth in the first half of 2016 due to the sustained global demand for our services, particularly in the financial services, consumer products and energy industries. We're very pleased that our client evaluation scores continue to be extremely high.
Consulting: What's your firm's outlook for 2017? Where do you see the most opportunities?
Tarantino: We are optimistic about the prospects for future growth, especially in emerging areas such as digitization where we see a lot of opportunity to collaborate with our clients to enable, empower and operationalize their business and technology transformation. Regulation continues to fuel the need for compliance advisory services. Organizations' desire to use business intelligence and analytics for improved decision-making also bodes well for our Data Management and Advanced Analytics practice.
Consulting: What are your firm's biggest challenges in 2017?
Tarantino: Our biggest challenge continues to be sourcing and retaining new talent to keep up with client needs and our high level of growth. To help with integrating our new employees, we redesigned our onboarding program, called Passport to Protiviti, which recently won a Brandon Hall bronze award for Best New Hire Onboarding Program. Winning accolades such as the Fastest Growing Firms, Consulting magazine's Best Firms to Work For, and Fortune's 100 Best Companies to Work For also help to raise the firm's profile in the marketplace and attract top talent.
Consulting: What does being named one of Consulting's Fastest Growing Firms mean to your firm, your employees and your clients?
Tarantino: We take pride in achieving this award for two consecutive years. It also lets our clients and prospective clients know that we are constantly expanding our level of service and expertise to provide objective insights, a tailored approach and unparalleled collaboration to help solve their critical business problems, enabling them to face the future with confidence. This accolade also reinforces to our employees that we are a growth-oriented organization able to provide them with exciting opportunities for a challenging career and personal development.