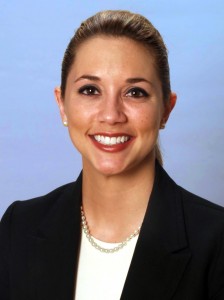 44. Pivot Point Consulting Growth Rate: 84% HQ: Bellevue, Wash.
Pivot Point Consulting, a KLAS ranked national Healthcare IT consulting firm, provides implementation, staff augmentation, and advisory services. "Our team specializes in electronic health record consulting services, strategic planning, project management, PMO, legacy, and go-live support," says Rachel Marano, Partner & Co-Founder. "Our experienced consultants are highly qualified and knowledgeable in all aspects of healthcare technology and average more than 10 years of healthcare IT experience with multiple certifications. The firm employs over 100 consultants in 30 states and provides consulting services to over 40 healthcare organizations. Marano sat down with Consulting to discuss the firm's success.
Consulting: What were the main factors that contributed to your firm's exceptional growth?
Marano: Pivot Point Consulting's exceptional growth is due, in large part, to our commitment to providing high quality consultants and excellent service to our clients. KLAS recognized our accomplishment ranking us #1 in KLAS in 2016 for Epic Consulting in the Select Category. We are very proud of that and are so confident in the quality of our consultants that we offer a two-week satisfaction, money back guarantee to clients for all work delivered. Of course, in order to provide excellent service, we need to attract and retain top talent. We have developed a recruiting engine that enables us to identify and recruit the best consultants in the industry. We've also developed a 'Happyology' program to foster a supportive culture for our consultants and maximize employee satisfaction. This has allowed us to achieve an employee retention rate of 97 percent.
Consulting: How is this year shaping up for your firm?
Marano: We are projecting that 2016 will be a record growth year for us. The U.S. healthcare industry continues to present areas of complex change and this has brought ongoing opportunities for Pivot Point to provide consulting services. EHR implementation and optimization continues to be a big need, but response to the mandates in HITECH and the Affordable Care Act are creating more demand for consulting projects as healthcare organizations deal with the shift from Fee for Service to Fee for Value.
Consulting: How would you describe your firm's outlook for 2017? Where do you see the most opportunities?
Marano: Our plans for future growth include increasing our sales, recruiting, client services and marketing staff over the next 18 months. In addition, we are investing in broadening our healthcare IT strategy and advisory offerings.
Consulting: What would you say are your firm's biggest challenges in 2017?
Marano: The key challenges for any growing business are sustainability in terms of funding growth, retaining staff and attracting new talent to meet emerging needs of the market. Healthcare is changing so fast from a technological perspective, that clients struggle to attract and retain knowledgeable staff. We are working to stay one step ahead to be able to offer the level of excellence they seek as they struggle with these developments.
Consulting: What does being named one of Consulting's Fastest Growing Firms mean to your firm, your employees and your clients?
Marano: We are very proud of this award. Being recognized for our firm's performance in a highly competitive and demanding industry is affirmation that we are doing something right. This award encourages us to continue to move things to the next level.